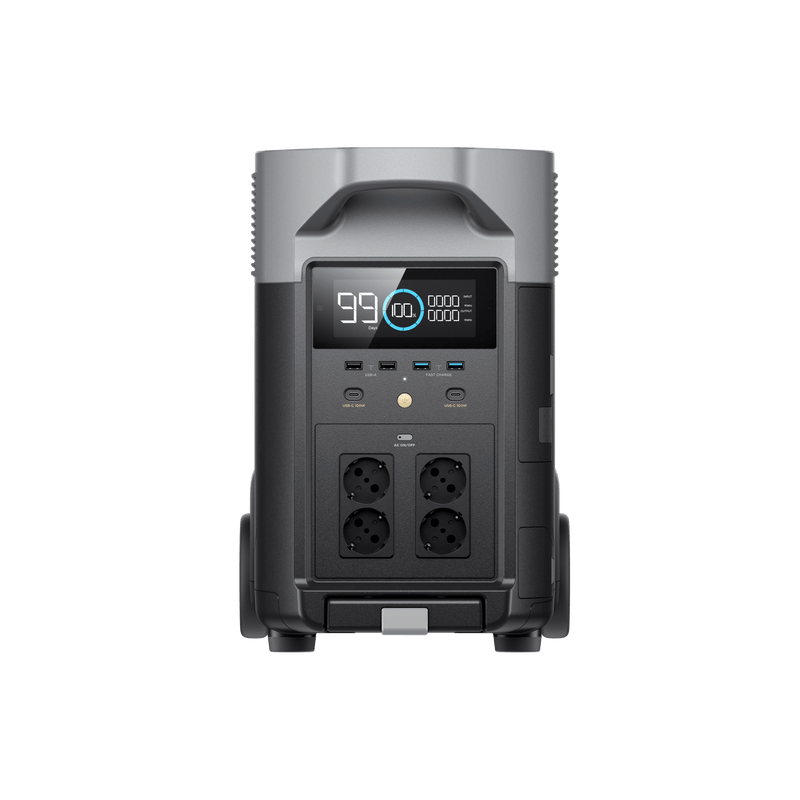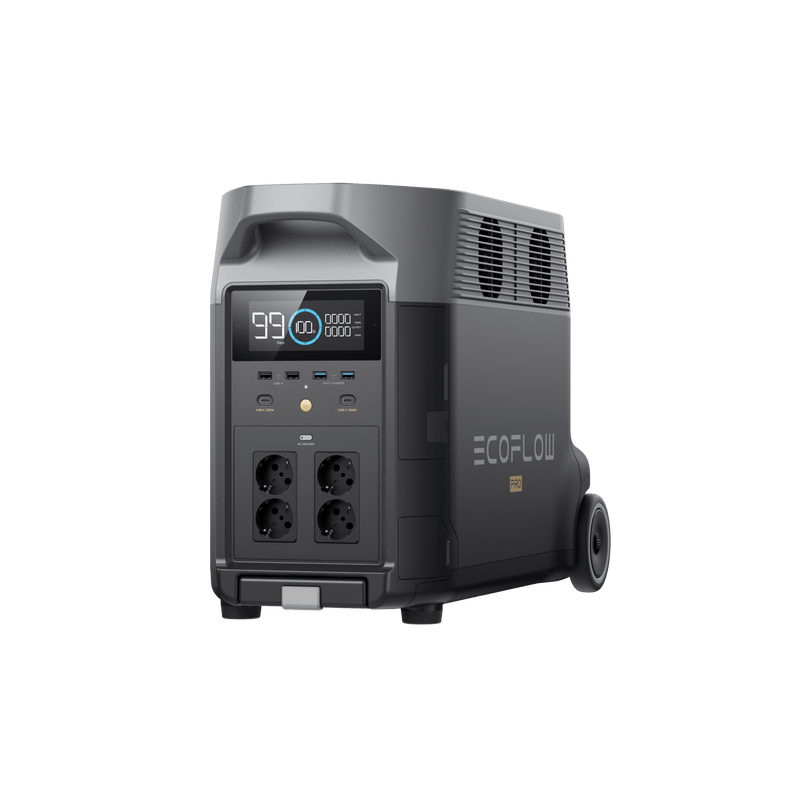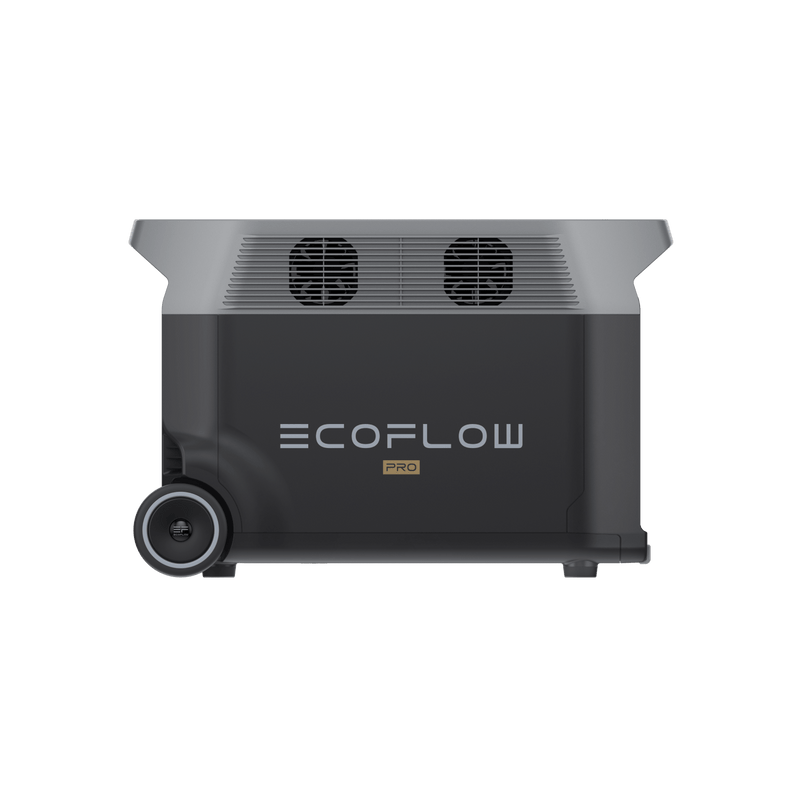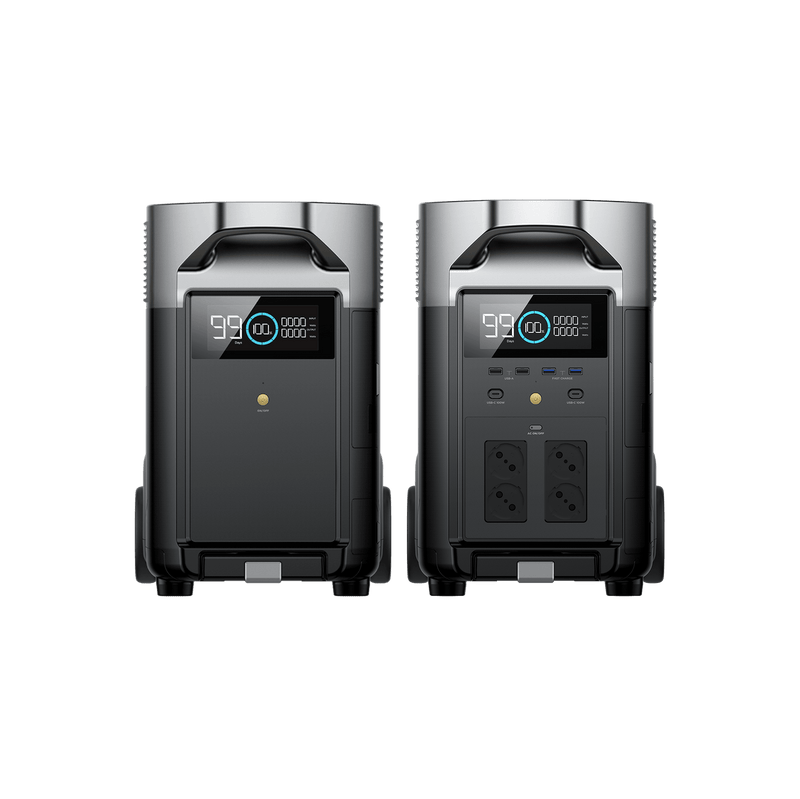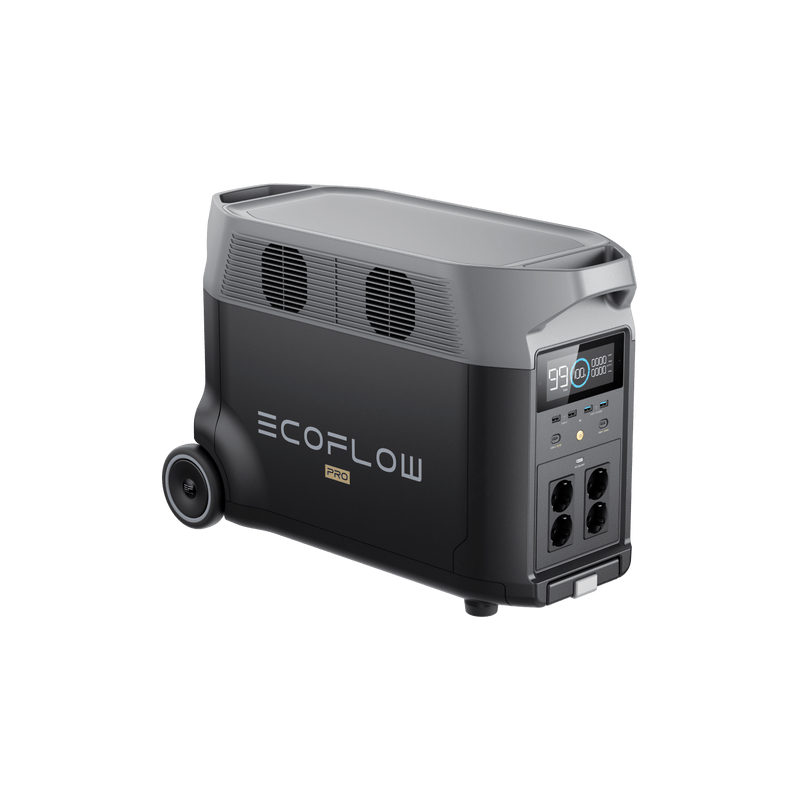 Introducing the world's first portable home battery with an expandable ecosystem for home backup, outdoor recreations, professional production, smart energy management, lower energy bills, and more. The EcoFlow DELTA Pro is the next leap in portable power technology, offering you power security and independence, wherever you are.
From tailgate power to extreme blackouts that last for days on end, DELTA Pro delivers up to 25kWh of capacity. With that, you're covered for any situation. That's the industry gold standard.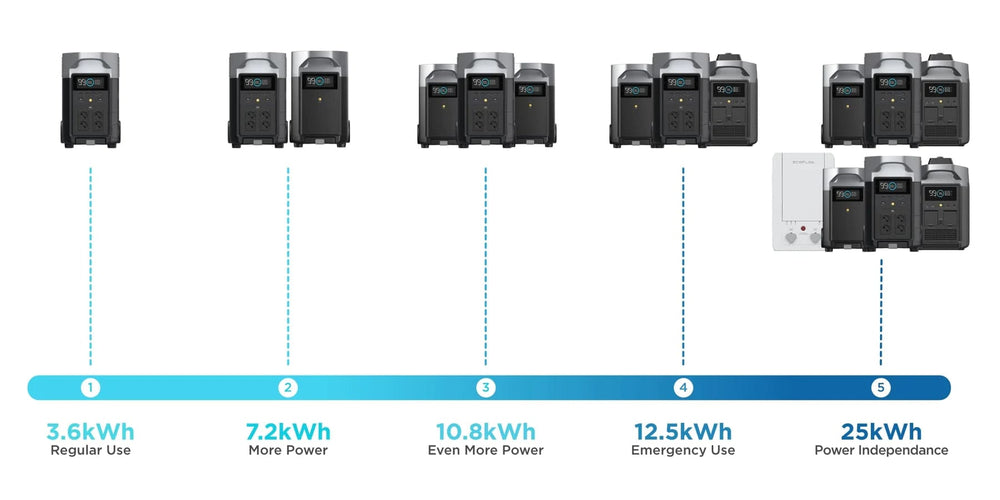 All the AC output you'll need.
A single DELTA Pro unit packs a 3600W AC output, which can be expanded up to 4500W with X-Boost technology. Power 99.99% heavy-duty devices at home, outdoors, or at work. You can even pair two units together to achieve 7200W.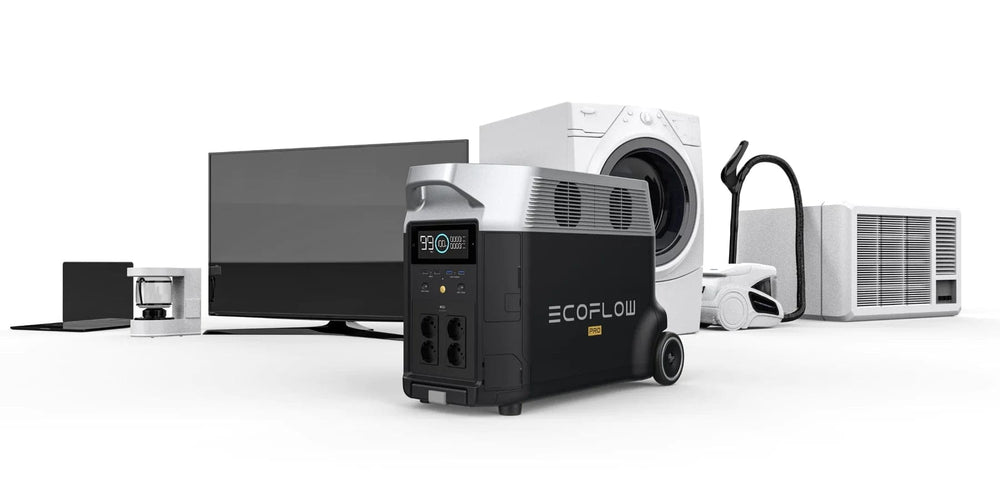 The world's fastest charging portable power station.
MultiCharge delivers record-breaking speeds at 6500W. To reach 6500W, you can opt for these charging methods.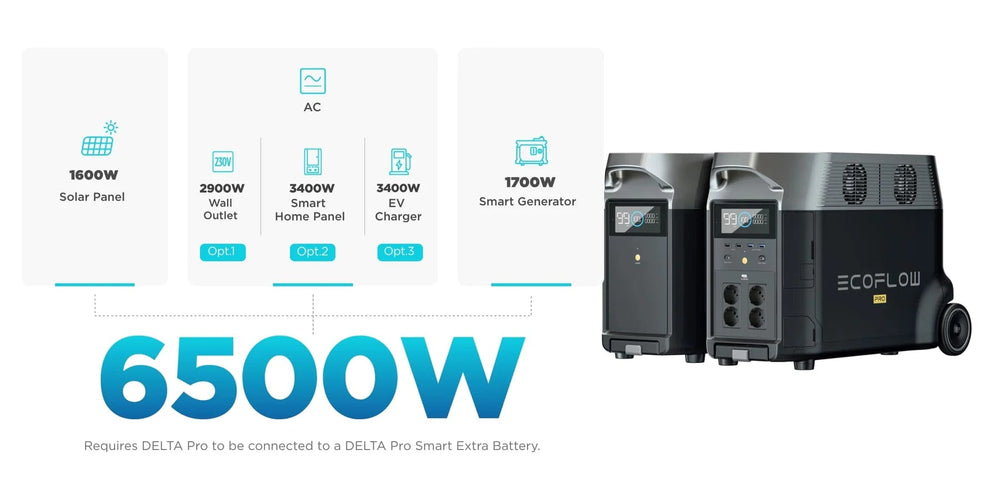 A battery that lasts for years on end.
DELTA Pro sports a brand-new LFP battery with 6500 cycles, which means you can use DELTA Pro for years and years before your unit reaches 50% of the original capacity. EcoFlow's battery management system provides real-time analysis and regulation of voltage, current, and temperature. This unique protection mechanism makes DELTA Pro an incredibly safe and efficient home battery.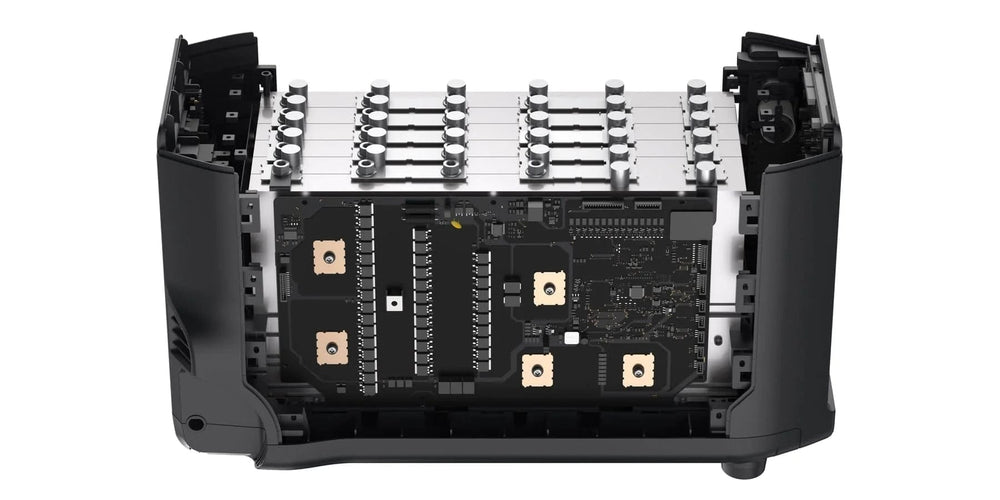 Smart home battery ecosystem.
DELTA Pro's expandable ecosystem provides you with uninterrupted power during blackouts, customizable smart energy around the clock for critical loads, and lower energy bills.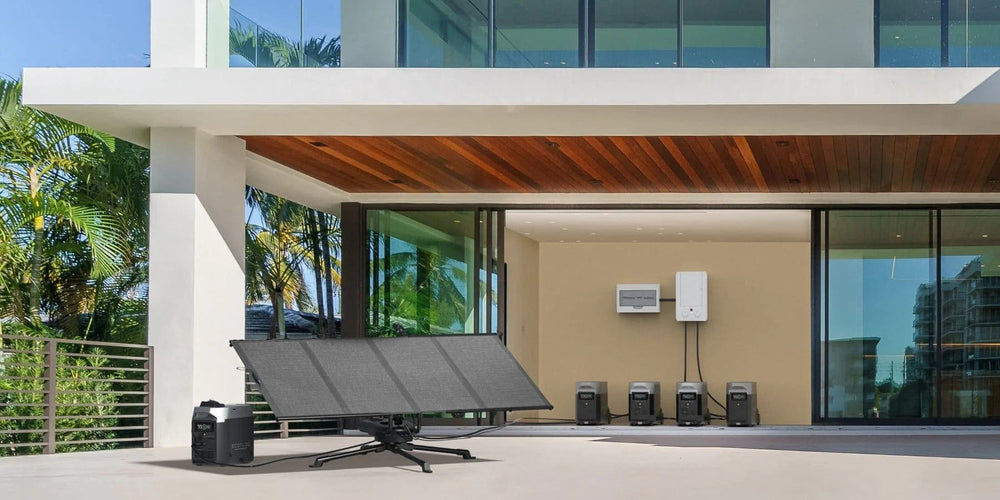 Prepare your home for power outages.
When a blackout hits, the Smart Home Panel immediately switches to your 10 integrated circuits and draws power from your DELTA Pro(s). You'll barely notice a loss of power as your chosen circuits stay powered with a mere 20ms switchover time.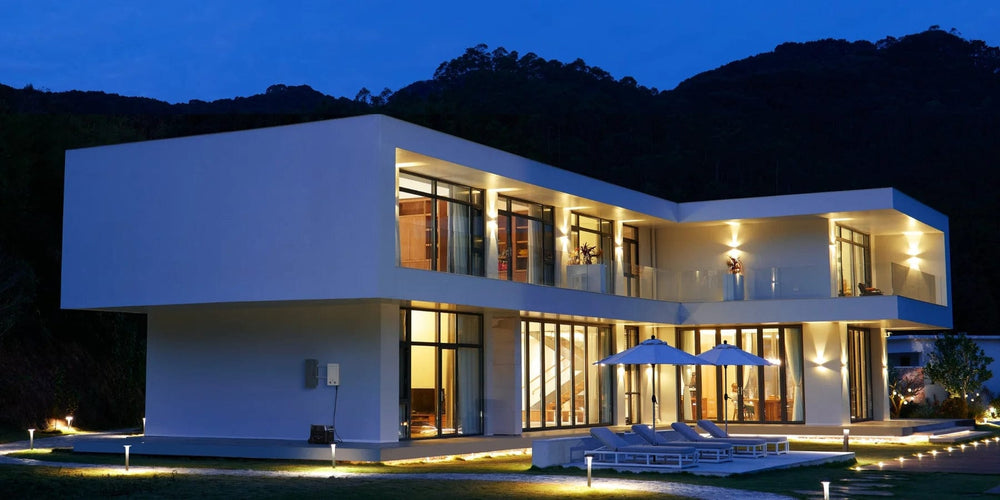 Expand capacity and output.
The Smart Home Panel supports and fast charges up to two DELTA Pro(s) at a time, alongside their extra batteries + smart generator(s). That gives you a potential 7200W output and 25kWh of capacity at your control, enough to power pretty much anything in your home, delivering days of power during blackouts.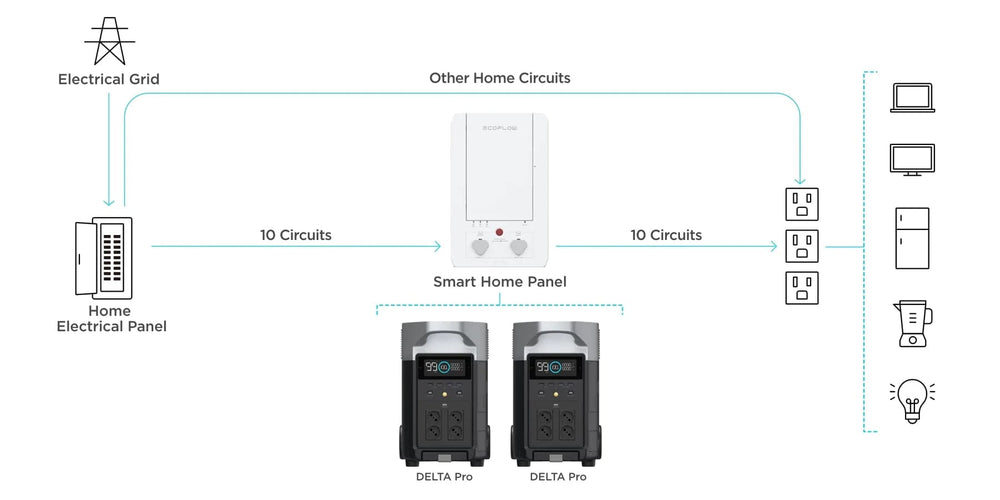 Control each of your integrated home circuits via the EcoFlow app and get a birds-eye view of your energy consumption habits. Dive into the settings to customize your power use. You can optimize for home backup, saving money, or custom options to schedule your energy use based on your needs. Once you're set, you can even control which power source your house uses, all from your phone.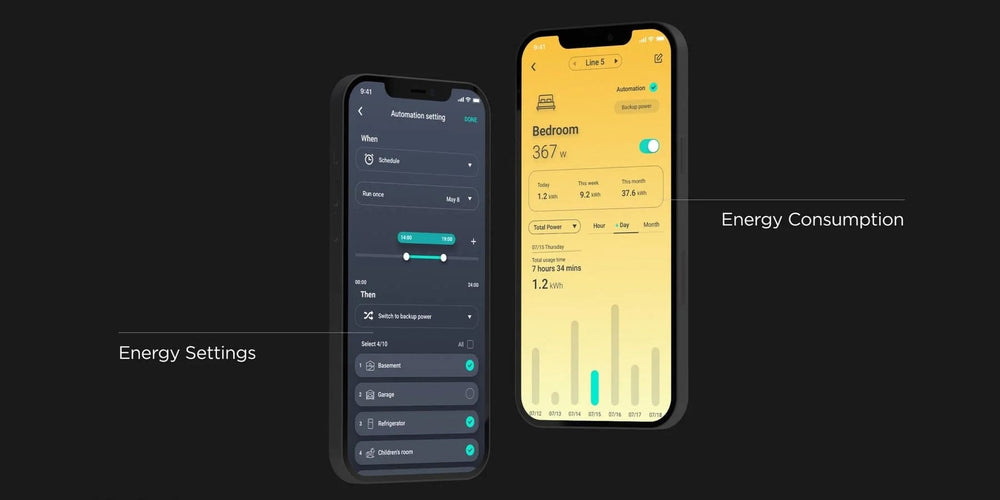 Save money on your electricity bills.
Draw power from your DELTA Pro(s) to power your home during peak energy use hours, this lowers your bills and reduces pressure on the grid during peak hours. During off-peak hours, use low-cost/renewable energy to charge your DELTA Pro(s) back to full.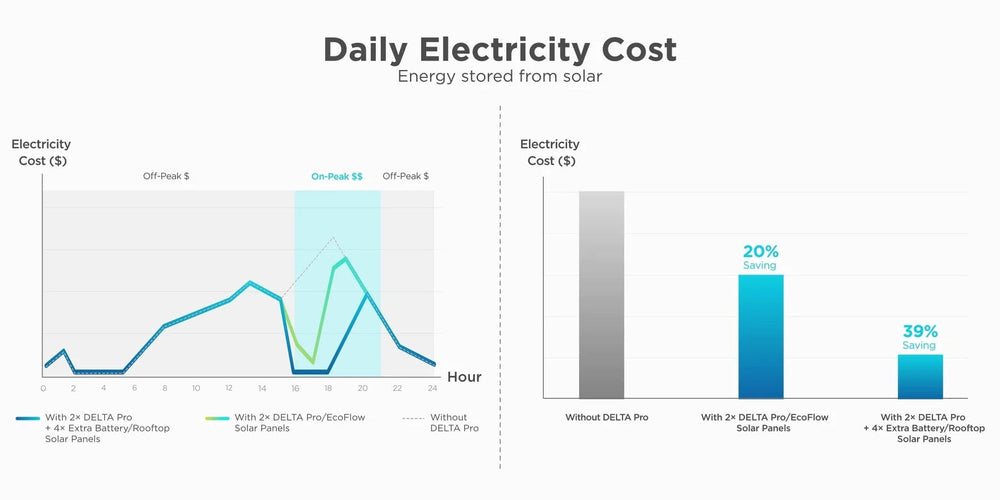 Achieve power self-sufficiency.
Reduce your reliance on the grid and prepare for blackouts. Opt for EcoFlow's range of portable solar panels to store energy at any time, or charge from your AC coupled rooftop solar panels while the grid is on-line. No sun? We're working on a wind turbine. No sun or wind? Charge via the grid. No sun, no wind, and a blackout hits? You're still good. Lean on the EcoFlow Smart Generator as a last resort to charge your batteries.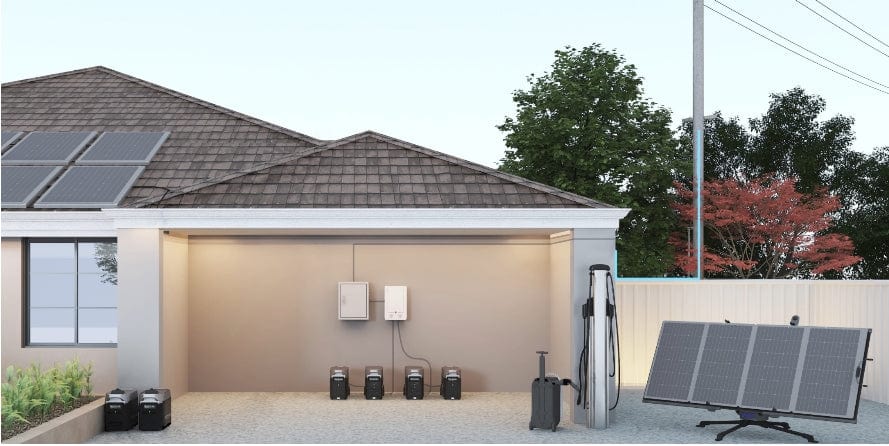 Experience the ultimate freedom of off-grid living with a clean, silent power source, no campground necessary. With its wheels, extendable handle, and dedicated 30A Anderson port, take power along for the ride, whether you're RV-ing, camping, or just want reliable power on the go. You can even juice up your EV on the road. Now that's freedom.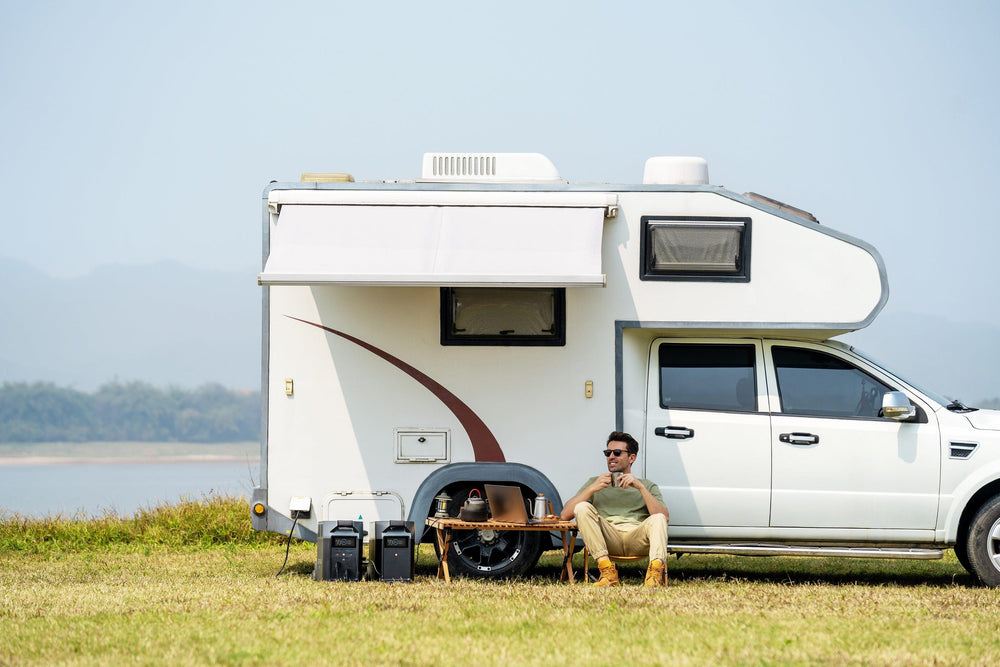 Go off-grid for extended adventures.
Connect DELTA Pro with an Extra Battery for a huge capacity of 7.2kWh, and stay powered for up to a week*. Run daily essentials such as a fridge, laptop, coffee maker, and even the air conditioner. You'll have the power to experience all that nature has to offer.
*Power Van / Class B / Class C RV with daily consumption of 4kWh using DELTA Pro + Extra Battery (7.2kWh)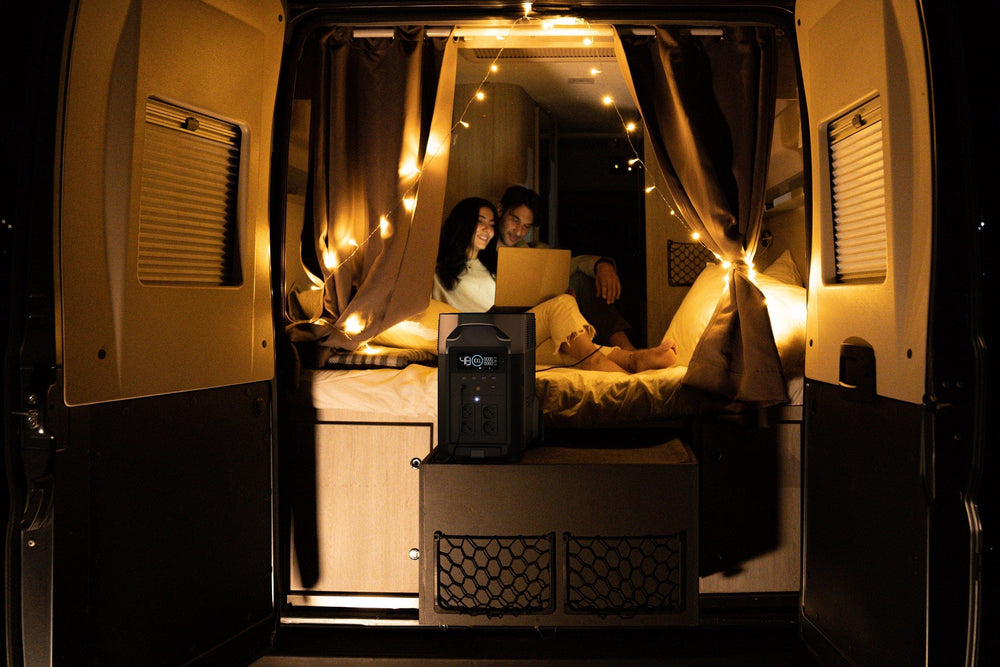 No noise, no fume, maintenance-free.
Bid farewell to noisy, fume-filled gas generators and relish peaceful, green, maintenance-free power wherever your RV adventures take you. Charge your RV essentials using DELTA Pro, or plug into a shore power outlet to directly power your RV's electrical system.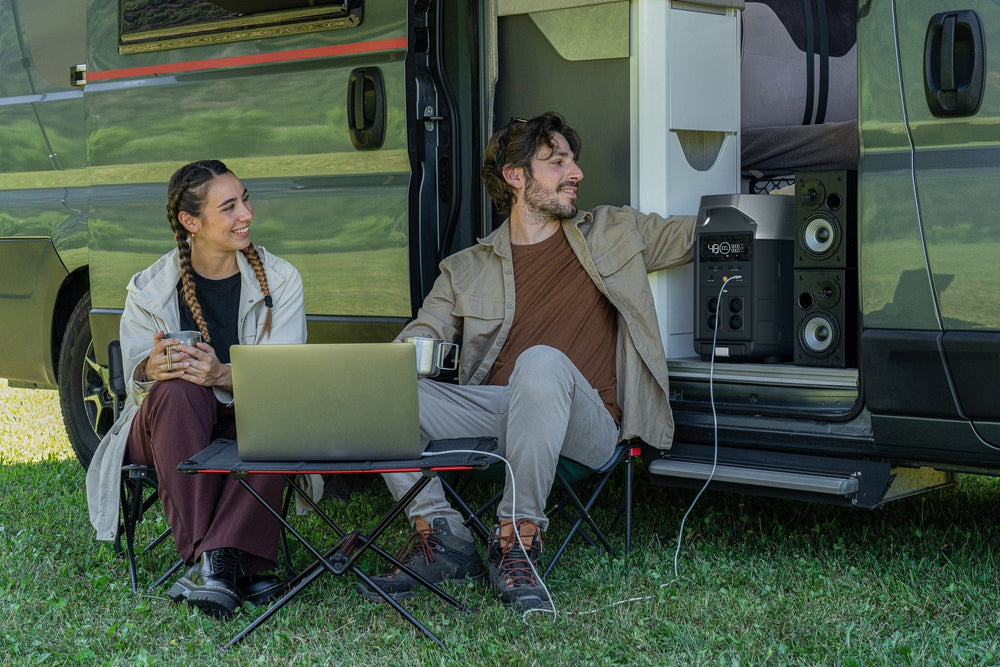 Fast charging anytime, anywhere.
Whether you're on the road, at a campsite, or in your backyard, you're never left without power. Top up using MultiCharge in the time it takes to watch a movie. Fully recharge in only 1.7 hours at an EV charging station (3400W), 1.9 hours with dual AC + solar charging (3000W), 2.7 hours from an AC outlet (1800W), and 3.5 hours using solar (1600W).
EV backup charging solution.
Caught short on the road? Extend the range of your electric vehicle another 14 miles*, so you can reach your destination safely.
*Miles per kWh of TESLA MODEL Y: 3.3-3.8 mi/kWh, DELTA Pro (3.6kWh) can extend the range of MODEL Y about 13.68 miles.
Charge up at EV stations worldwide.
For the first time, we're offering fast 1.7-hour charging at thousands of EV stations across the globe. This unique charging method gives you up to 3400W fast charging on the go.
Power that means business.
DELTA Pro provides a secure and dependable power source for any professional work. Whether you're working at home or outdoors, from DIY to professional projects, DELTA Pro helps you get the job done.
Take energy on the go and get the creative juices flowing. Whether you're a filmmaker capturing precious moments or just want to work on the go, DELTA Pro's impressive output and large capacity can power all your equipment, ensuring a smooth workflow no matter where you are.
1. DELTA Pro 2. AC Charging Cable 3. Car Charging Cable 4. DC5521 to DC5525 cable 5. Handle Cover 6. User Manual

*EcoFlow DELTA Pro to Smart Generator Adapter (sold separately) is necessary when the DELTA Pro is connected to the Smart Generator.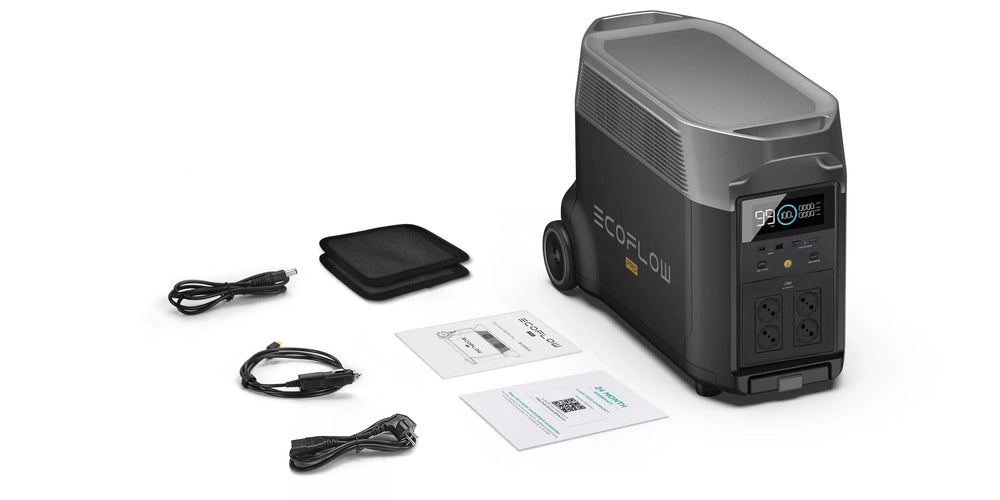 What's the max input DELTA Pro can achieve?
When charging DELTA Pro and its extra battery together, you can reach 6500W max charging speeds by combining AC, solar and Smart Generator methods. For DELTA Pro single unit, you can recharge it at standard wall outlets (2900W max), at EV station (3400W max)/Smart Home Panel (3000W max).
How many solar panels can I use at the same time?
It depends on the combined voltage and current of the solar panels you choose. It's fine as long as the solar panels use solar connectors and their combined voltage and current are within 11-150 volts and under 15 amps.
How do I update the firmware?
First of all, make sure your DELTA Pro is connected to the EcoFlow App using Internet mode. Secondly, go to the Firmware section in the Setting of the DELTA Pro you're looking to upgrade. Check for the latest firmware and follow the steps to finish the upgrade.
Specs
Dimension
25*11.2*16.4 in/63.5*28.4*42cm
AC Output
4 outlets, 230V/16A, 3600W total (Surge 7200W)
Max Device(s) Power Supported by X-Boost
USB-A Output
2 ports, 5V, 2.4A, 12W Max per port
USB-A Fast Charge
2 ports, 5V, 2.4A / 9V, 2A / 12V, 1.5A, 18W Max per port
USB-C Output
2 ports, 5/9/12/15/20V, 5A, 100W Max per port
DC5521 Output
2 ports, 12.6V, 3A, 38W Max per port
Car Charging Input
Support 12V/24V battery, 8A
Cycle Life
6,500 cycles to 50% capacity, 3,500 cycles to 80% capacity
*International version (2900W at 1.9 hrs) US version (1800W at 2.7 hrs/3000W at 1.8 hrs)
Please use the AC Charging Cable included in the package for fast charging. Do not use other cables to charge. Plug directly into an AC wall outlet and make sure that the wall output current is more than 15A. Otherwise, reduce the unit charging speed with the AC Charge Speed Switch. EcoFlow takes no responsibilities for any consequences caused by failures to follow instructions, including but not limited to charging with other AC charging cables.