When disasters strike, such as extended blackouts and severe storms, everyone needs a last-standing power supply to stay safe. The EcoFlow Smart Generator serves as an emergency option that integrates with your DELTA Pro or DELTA Max.


Emergency Backup


App control


More efficient


LCD display
Power 99% of your home devices.
With EcoFlow's X-Boost technology, DELTA Max can power heavy-duty devices up to 3000W. That means during a power outage or blackout, you can continue to power your fridge, dryer, and more. That's the industry gold standard for a portable power station of this size and capacity.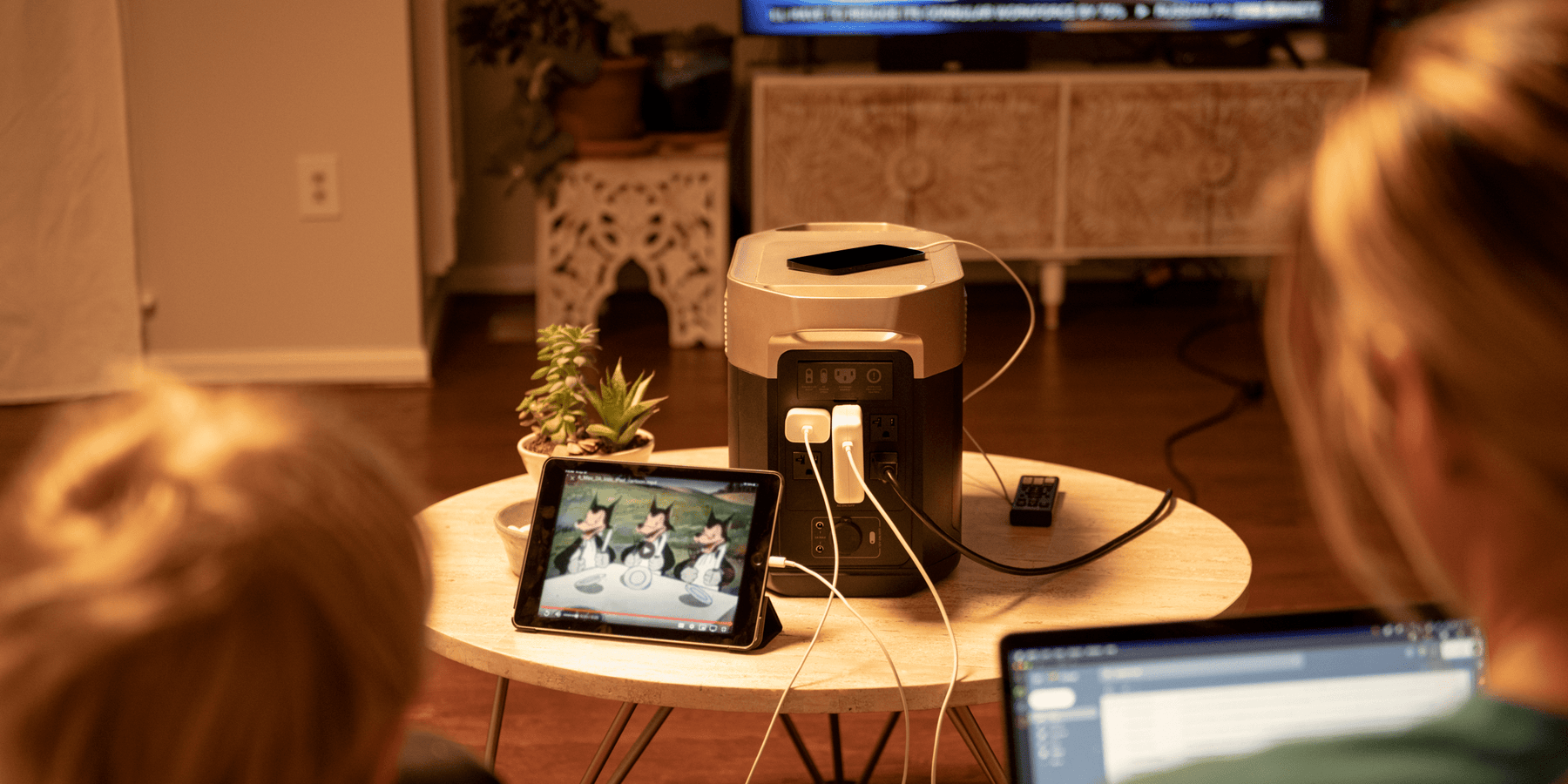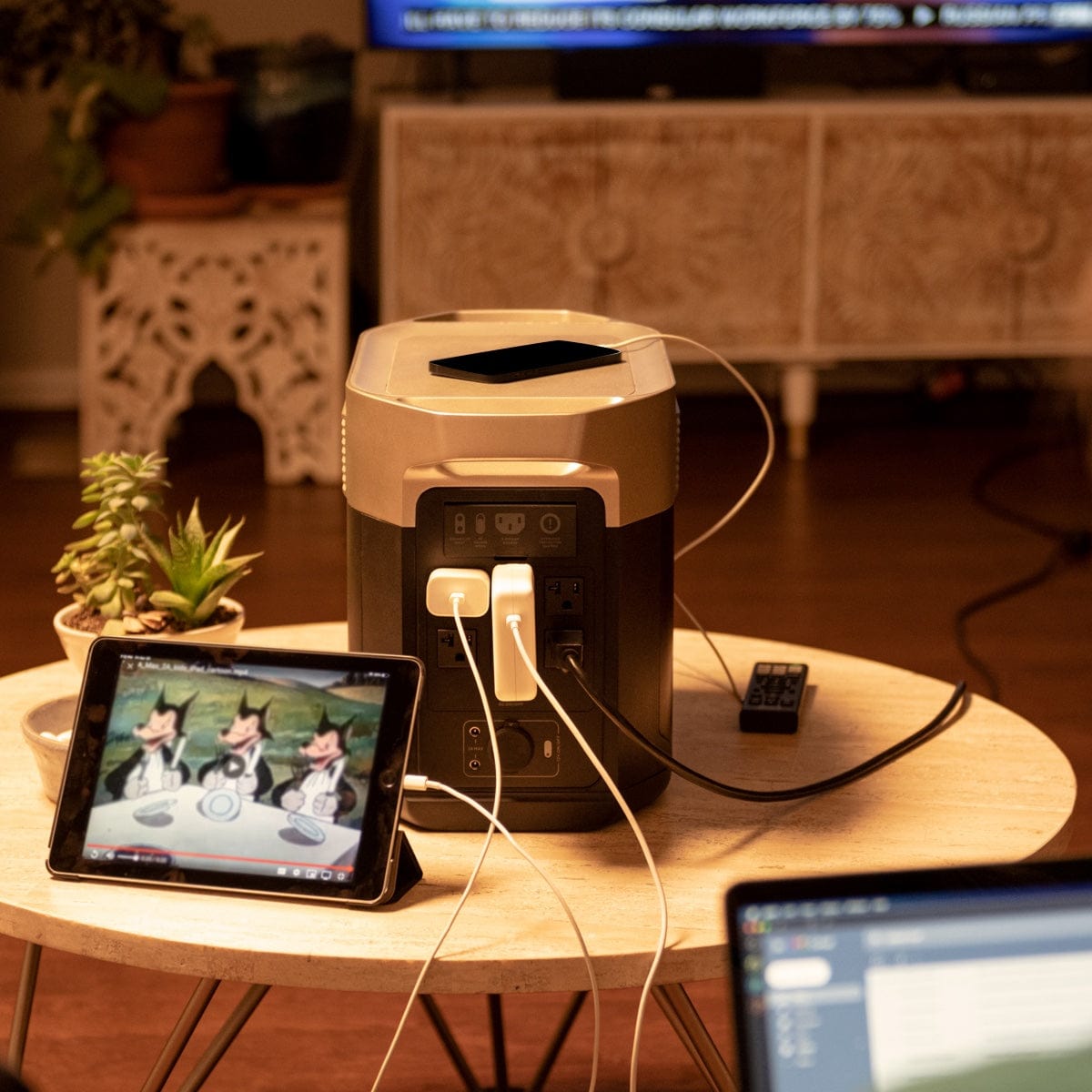 Built for any emergency.
Compared to a traditional gas generator, the EcoFlow Smart Generator offers better fuel efficiency and less energy loss when you charge DELTA Pro or DELTA Max. It achieves this by directly charging your portable power station through a simple and efficient DC charging process.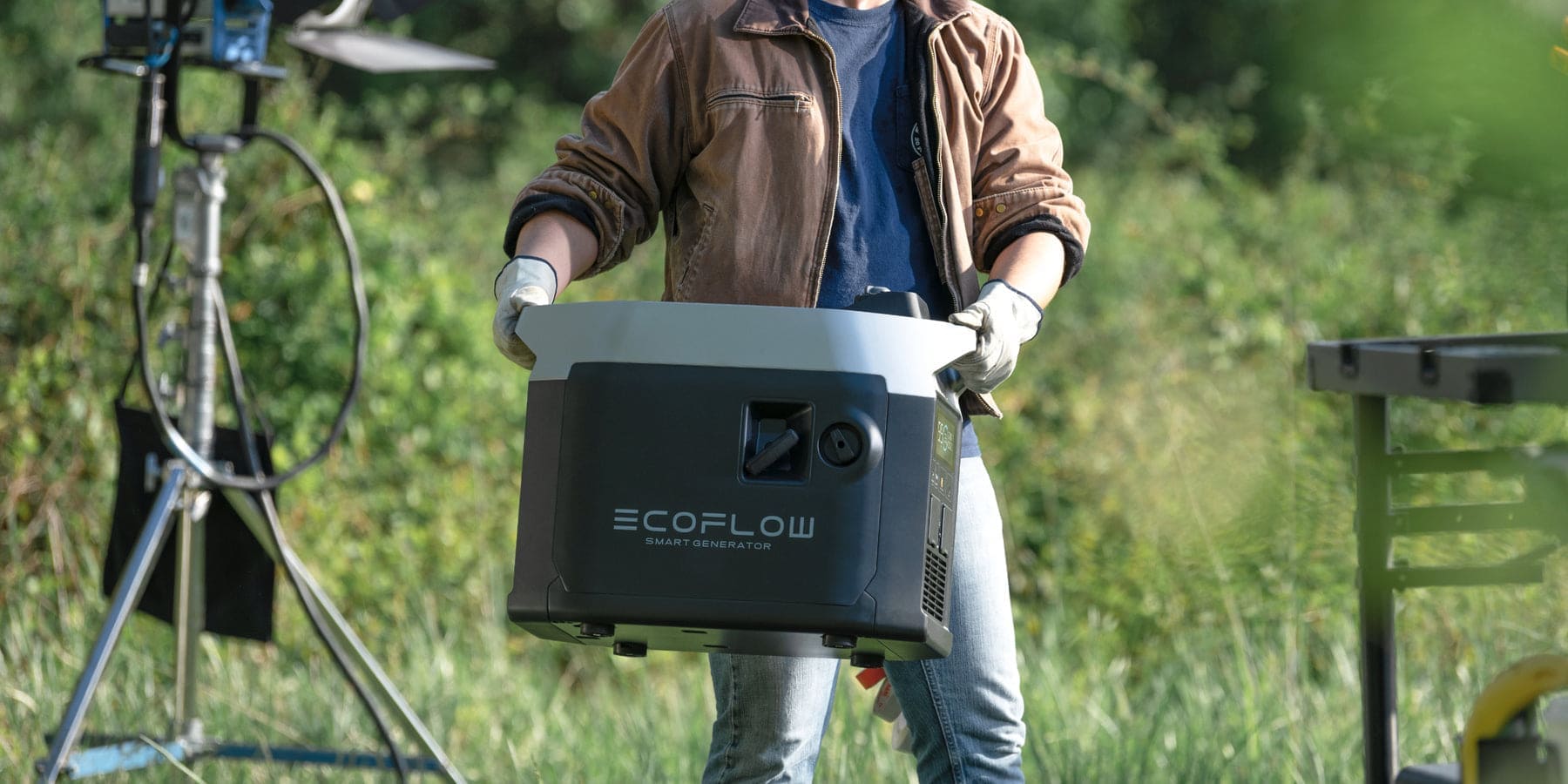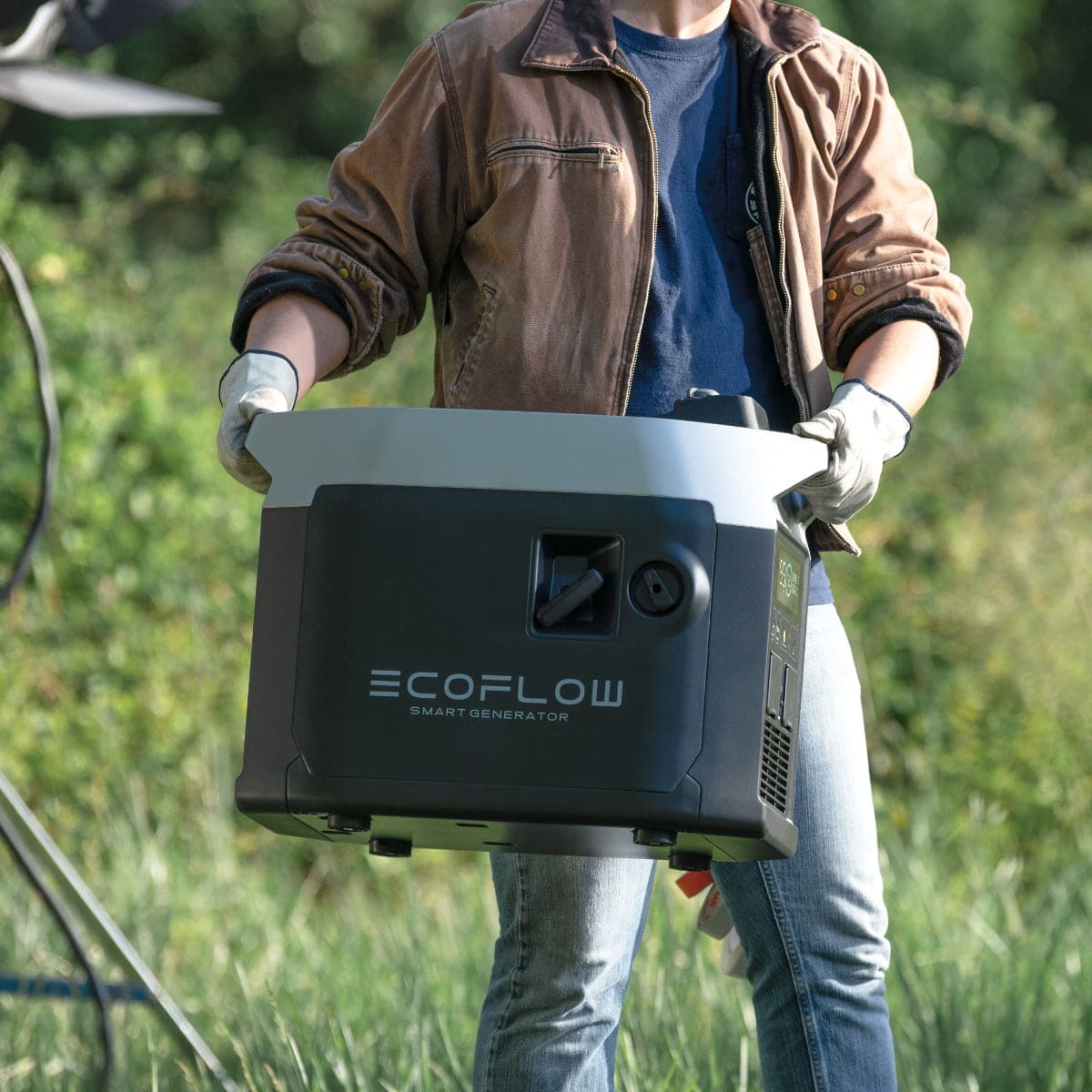 Charge and power devices at the same time.
In emergencies, sometimes things don't go to plan. Not only does the EcoFlow Smart Generator give you last-standing emergency power, it also features an AC output to power other devices while recharging your unit with an extra battery.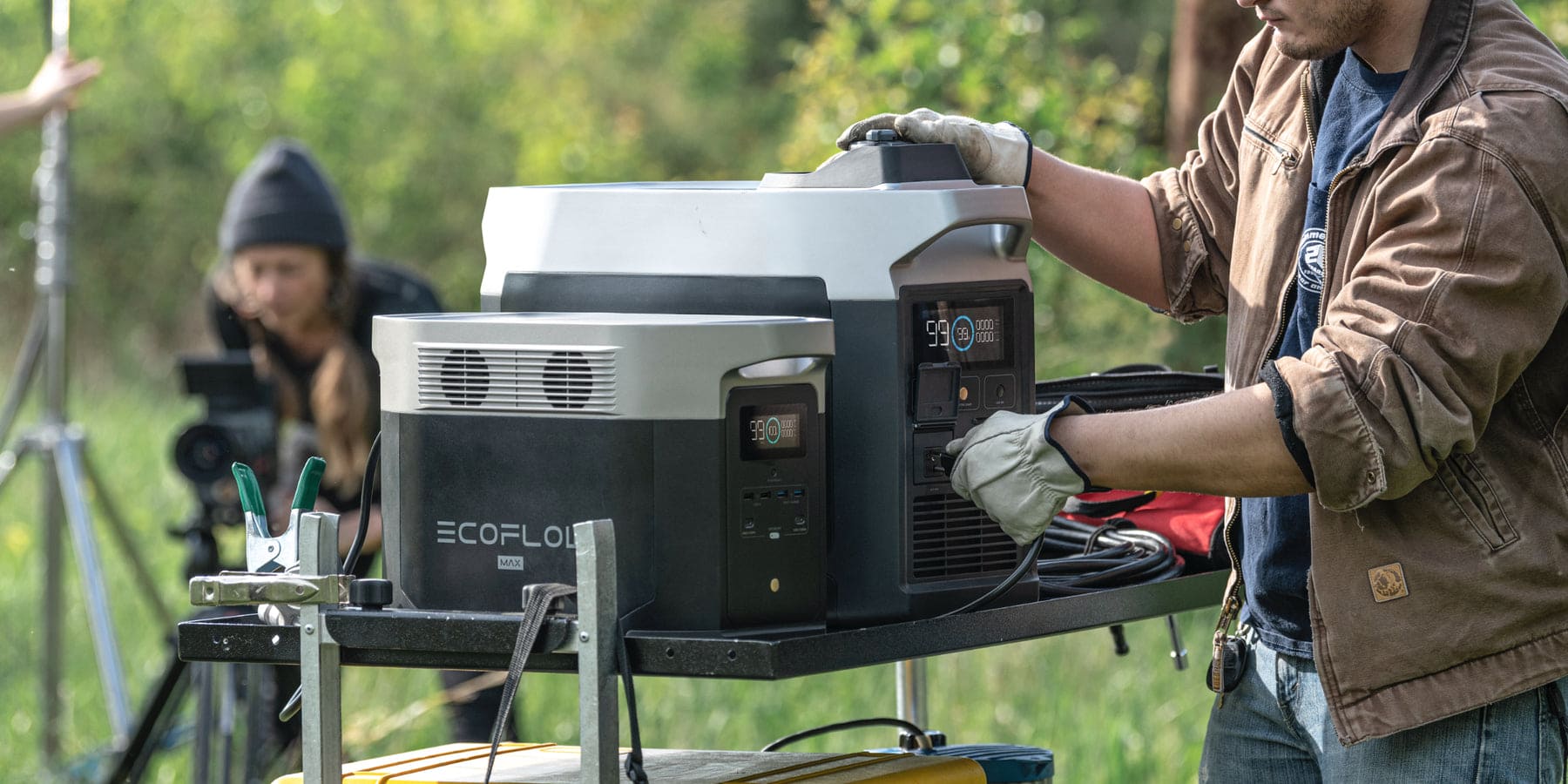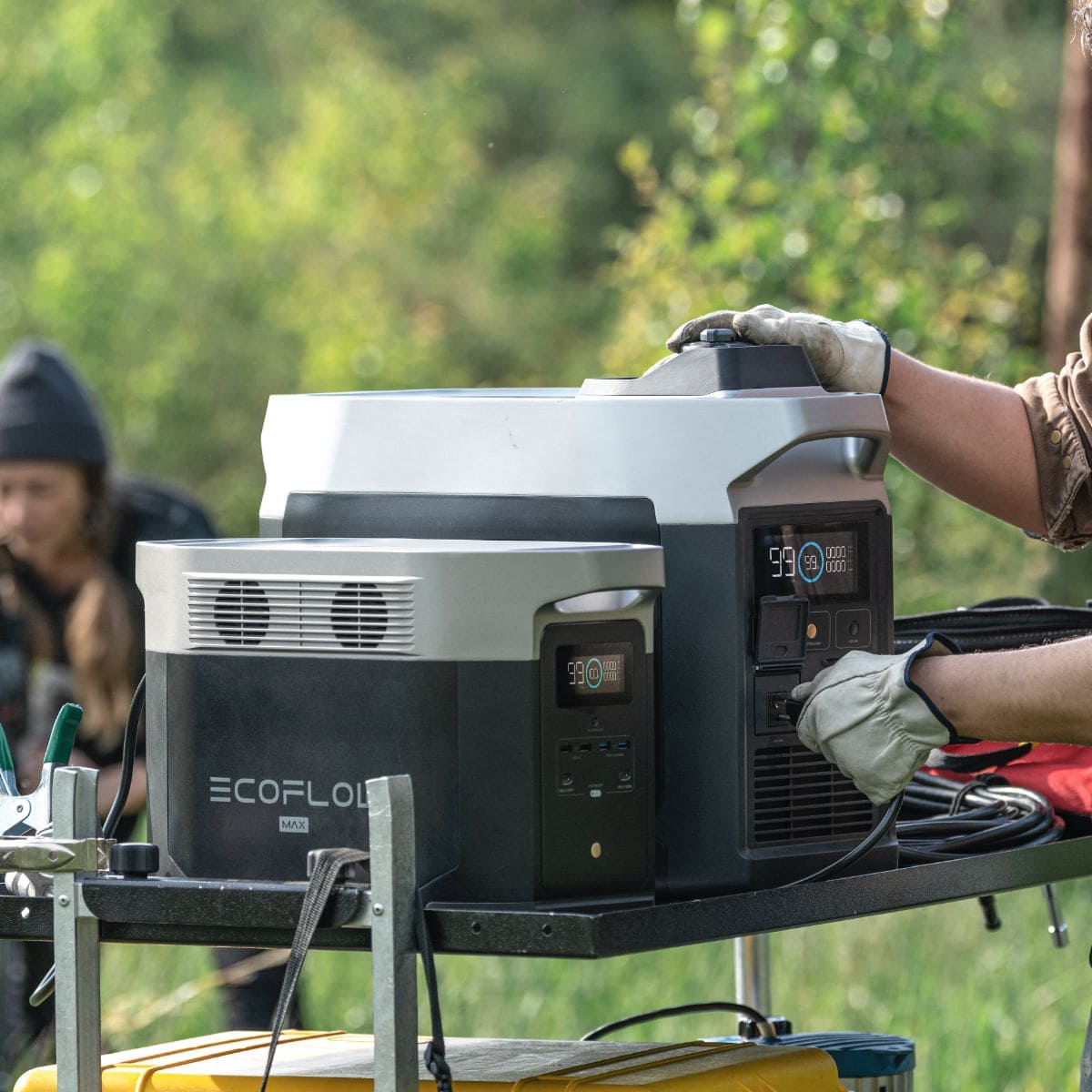 Control, monitor, and manage your energy use.
Control and monitor your DELTA Max and Smart Generator with the EcoFlow app. Dive into the settings to customize your power use or control DELTA Max remotely.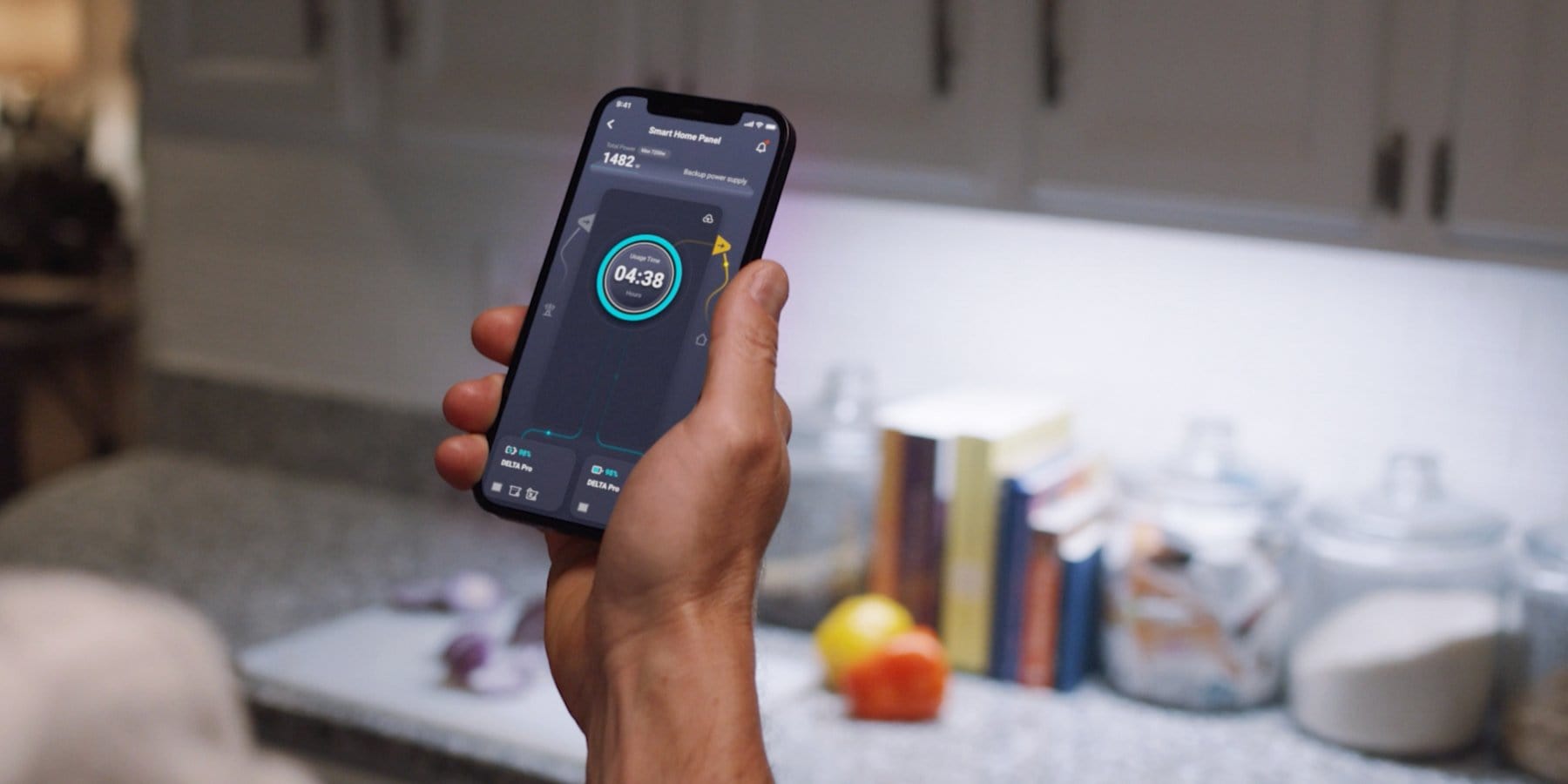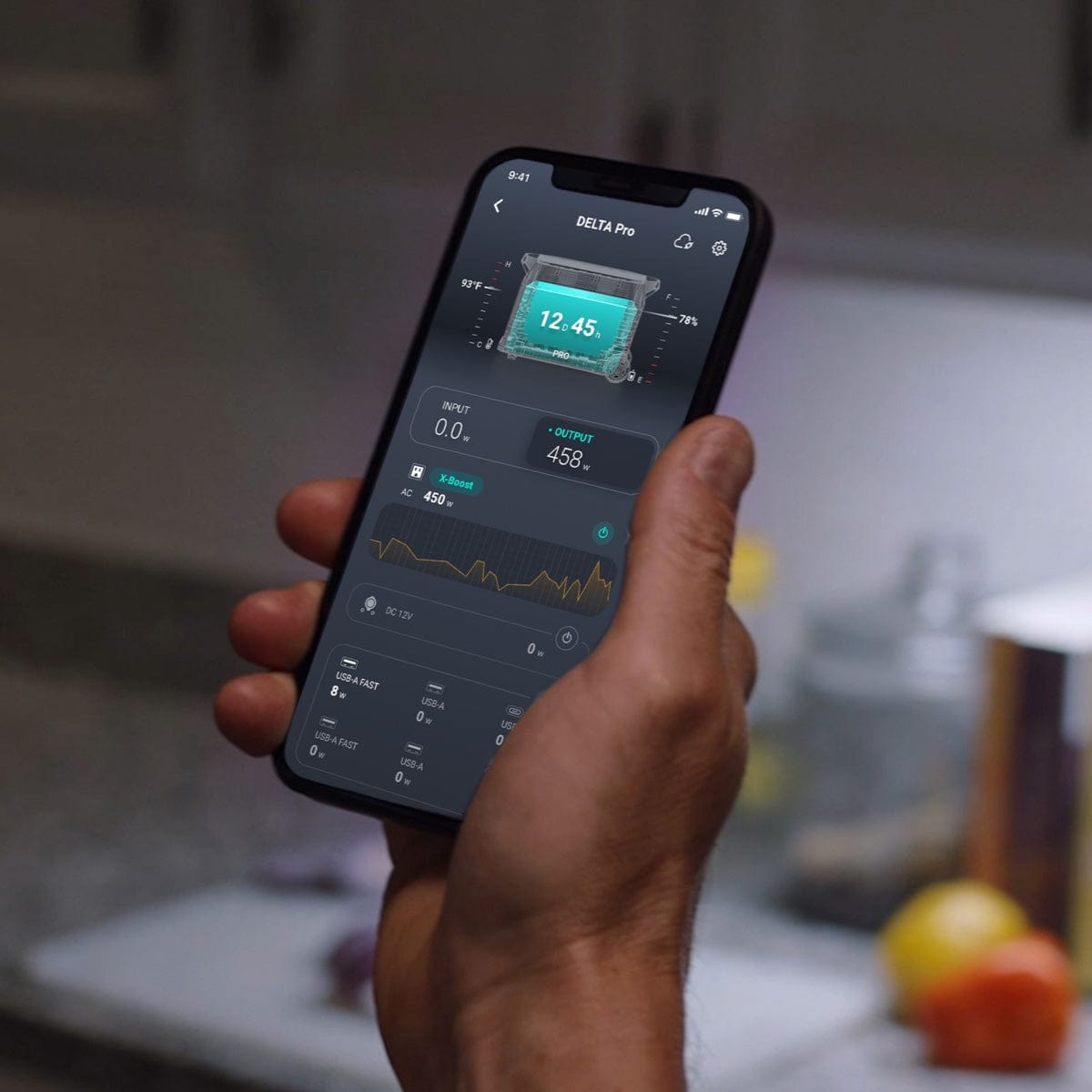 What's in the bundle - DELTA 2
1. DELTA 2 2. AC charging cable 3. Car charging cable 4. DC5521 to DC5525 cable 5. User manual 6. App quick start guide 7. Warranty card
What's in the bundle - Smart Generator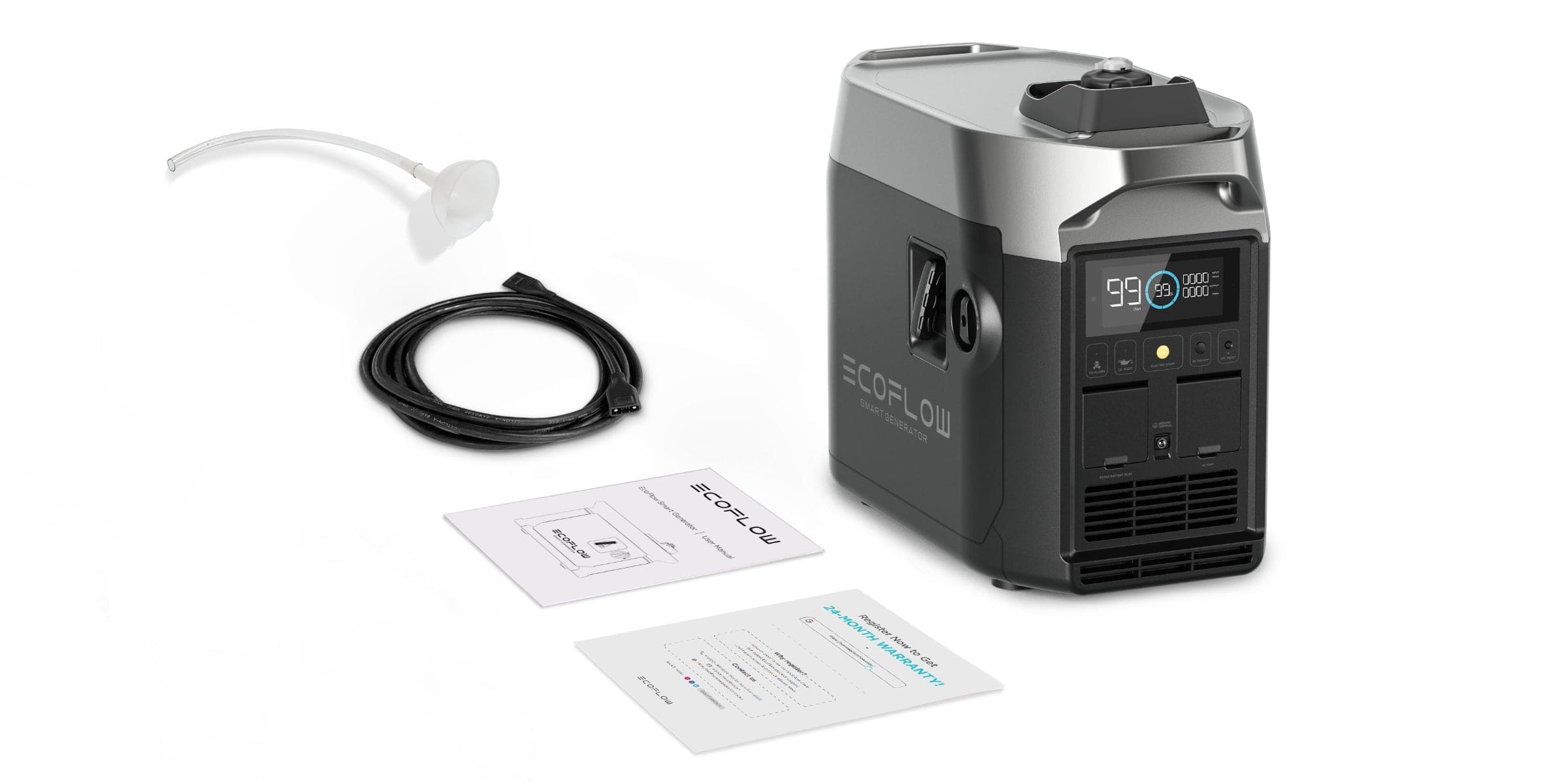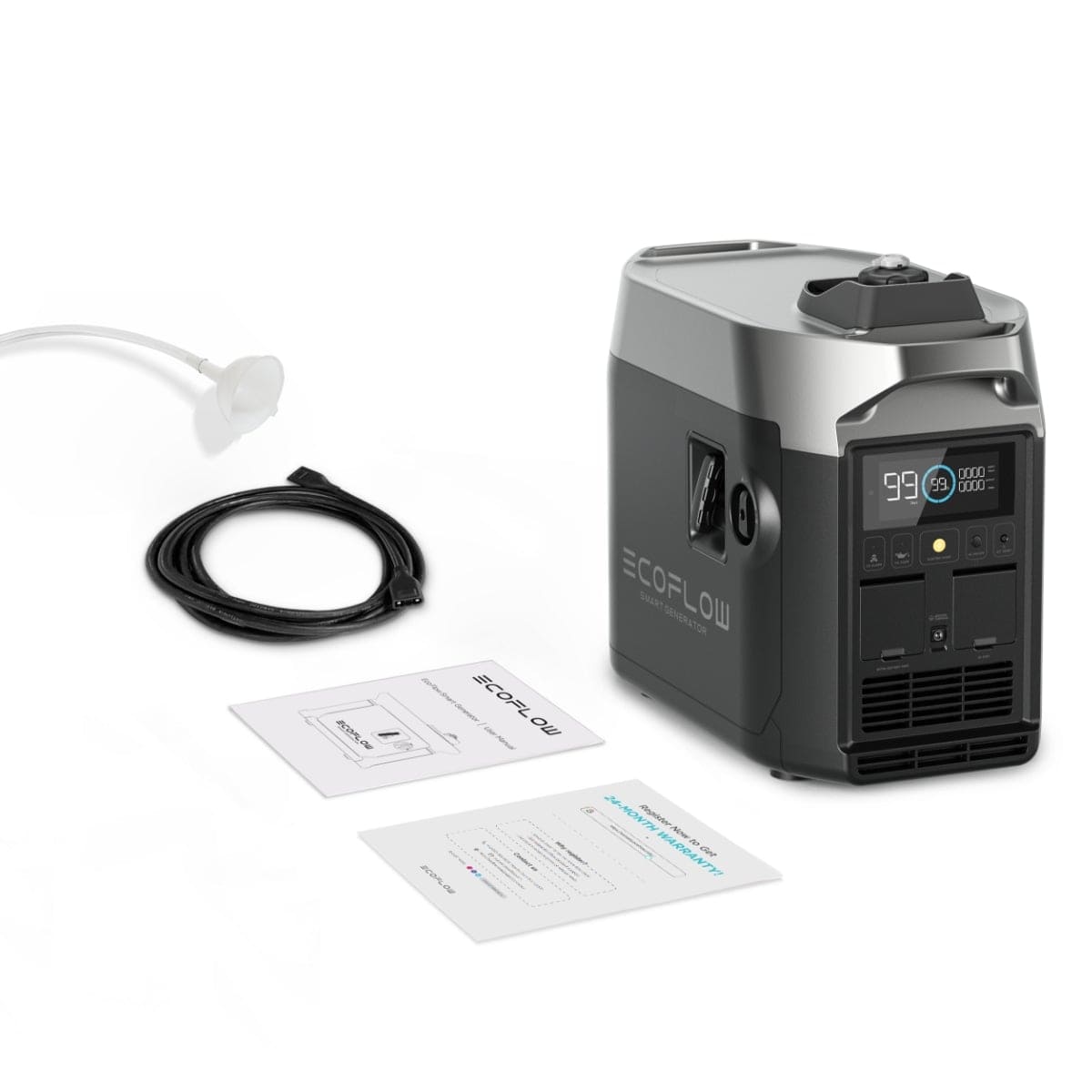 1.Smart Generator 2.Extra Battery Connection Cable 3.Oil Funnel 4.Screwdriver 5.Spark Plug Socket 6.Breaker Bar 7.Double-Ended Spanner 8.User Manual and Warranty Card
Extra Battery
Support one DELTA 2 extra battery or DELTA Max extra battery
AC Output
4 outlets, 1800W total (Surge 2700W)
Max Device(s) Power (with X-Boost)
2400W
USB-A Output
2 ports, 5V, 2.4A, 12W Max
USB-A Fast Charge
2 ports, 5V, 2.4A / 9V, 2A / 12V, 1.5A, 18W Max
USB-C Output
2 ports, 5/9/12/15/20V, 5A, 100W Max
Car Power Output
1 port, 12.6V, 10A, 126W Max
DC5521 Output
2 ports, 12.6V, 3A, 38W Max
Solar Charging
11-60V, 15A, 500W max
Car Charging
Support 12V/24V battery, 8A
Battery Chemistry
LFP (LiFePO4 battery)
Cycle life
3000 cycles to 80+% capacity
Connectivity
Wi-Fi & Bluetooth
Dimensions
15.7 x 8.3 x 11 in / 400 x 211 x 281 mm
Net Weight
Dimension
59.7*29.6*47.5cm / 23.5*11.7*18.7 in
Weight
29.3 kg / 64.6 lbs
Rated Power
1800W (1900W peak)
DC Output Voltage
42-58.8V
Type
Single cylinder, four-stroke, forced-air cooling, overhead value
Fuel Tank Capacity
4 L / 1.06 gal.
Engine Oil Capacity
0.38 L / 0.1 gal.
Noise Level (at a 7m distance)
56~67dB (full load)
Continuous Working Time
3.5 hrs (full load)
*Please Note: The above weight, size, etc. have certain measurement errors. Please refer to the actual measurement.
Car charger shares power with the DC5521 output port offering maximum output of 126W.
Whether the product can be charged or discharged depends on the actual temperature of the battery pack
DELTA Max (2000) needs to be connected to the DELTA Max Smart Extra Battery for dual charging.