Bring along DELTA mini and keep your devices powered at all times. DELTA mini's 882Wh capacity is perfect for power outages, outdoor adventures, and professional work.


Big Capacity


Portable


Power multiple devices


300W Max Solar Input
Pint-sized Powerhouse
More possibilities open up when you bring along 1400W for up to 9 devices. Whether it's professional gear or the comforts of home, it's good to know you're good to go.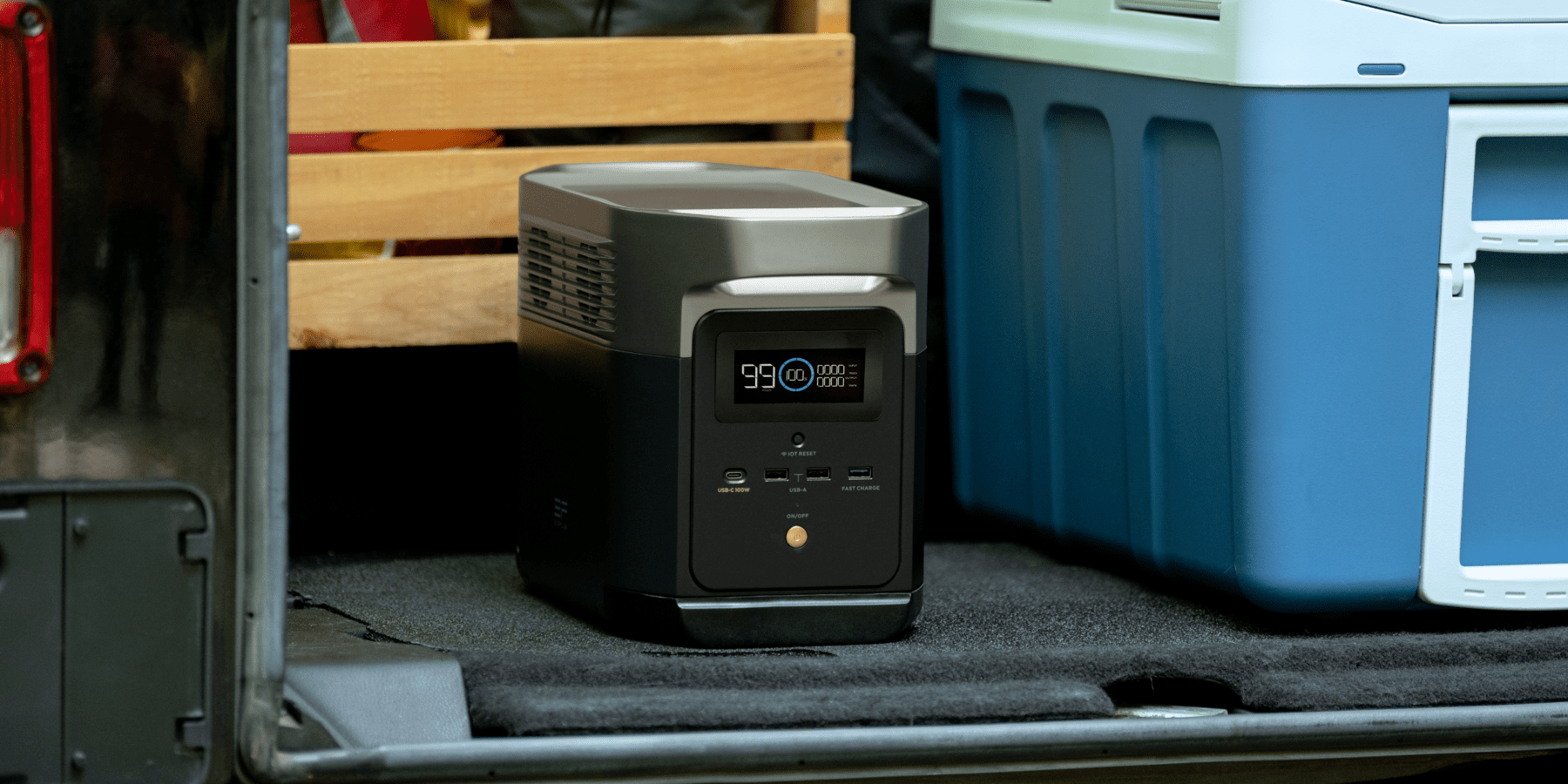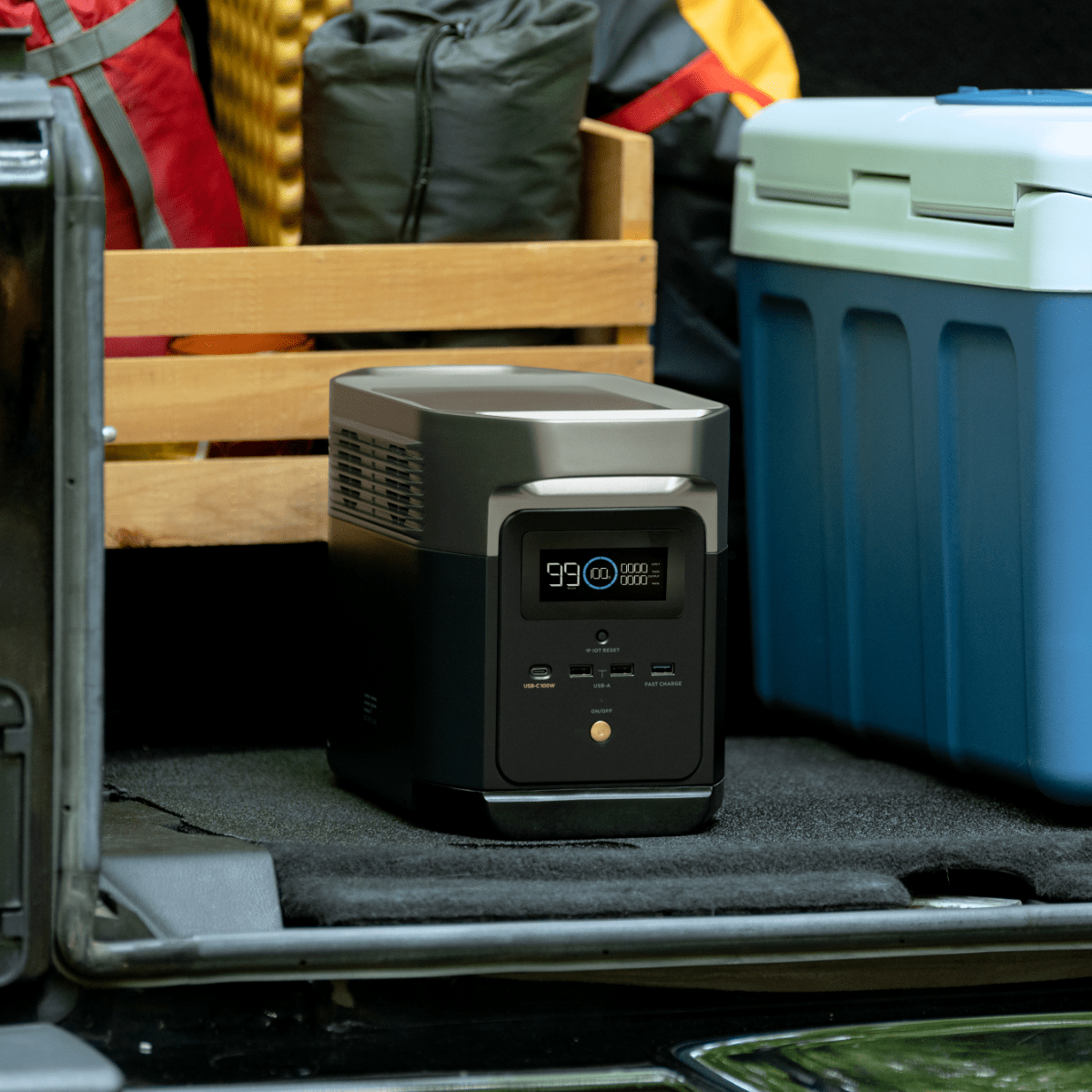 Charge Faster
DELTA mini snags up to 300W from solar panels for a full recharge in 3 to 6 hours. It can also go from 0-100% in 1.6 hours when charging from the wall.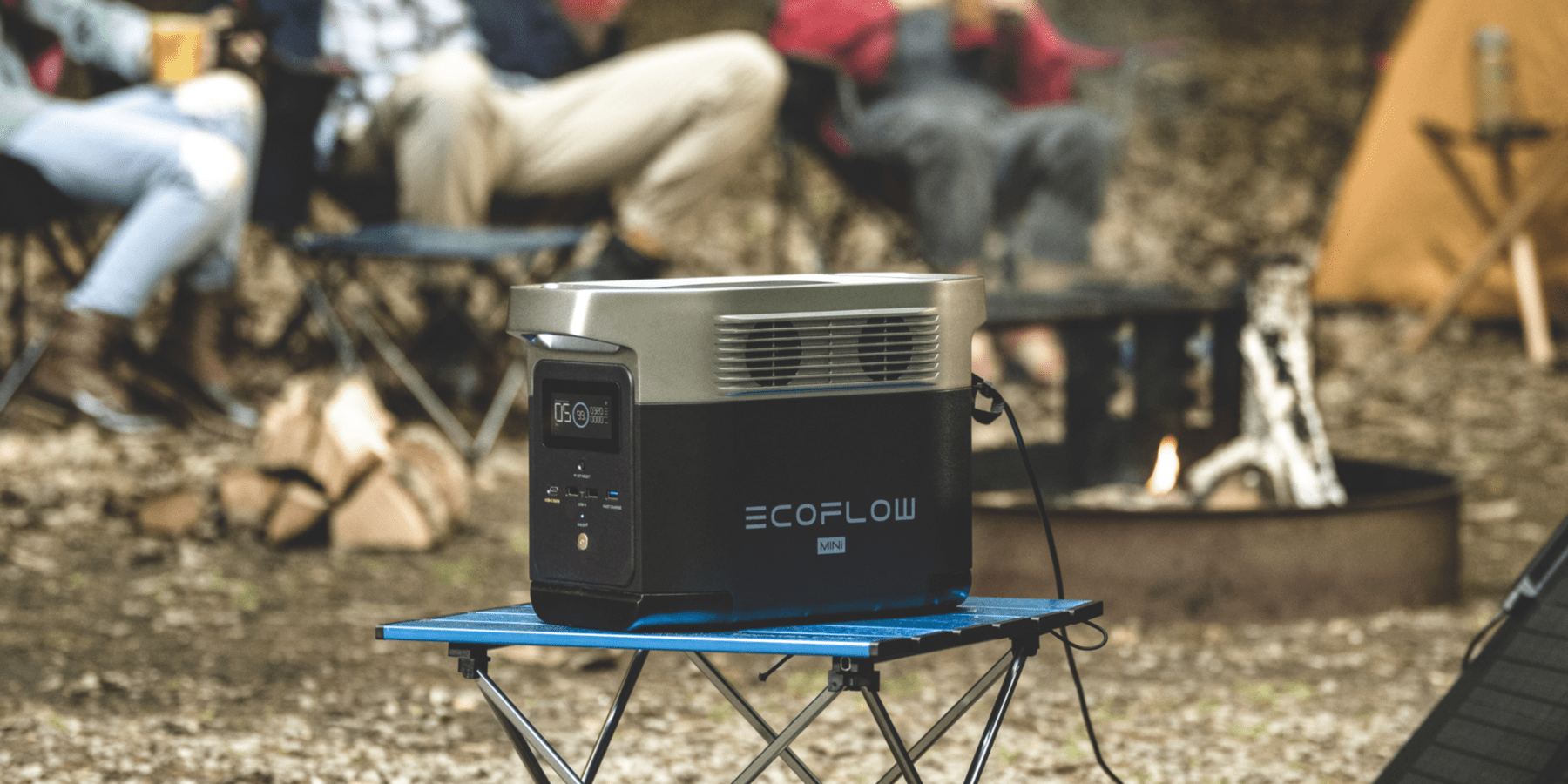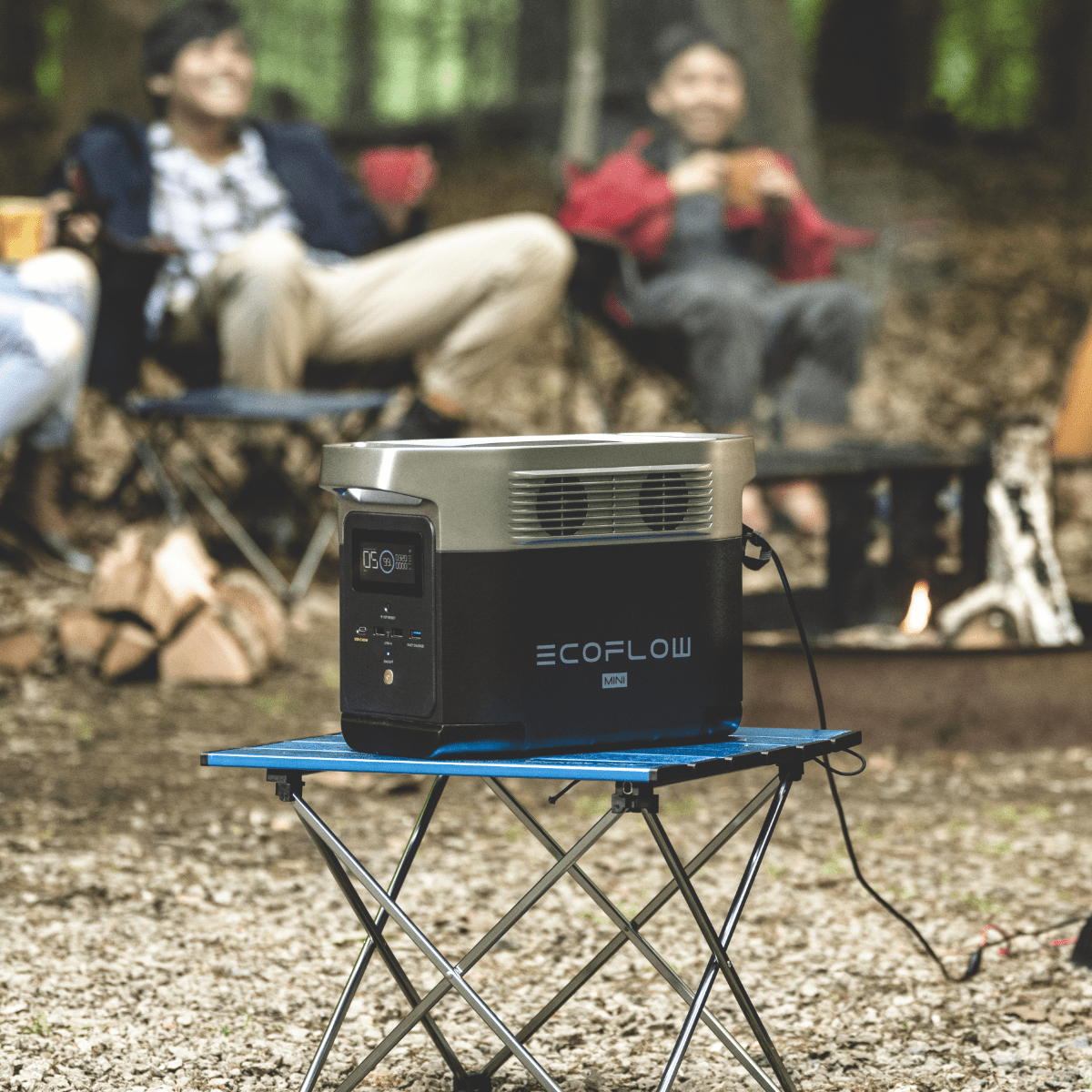 Smarter with the App
The EcoFlow app shows how much solar you're bringing in and how many watts your slow cooker and mini-fridge are pulling. Connect it to the internet and control it from anywhere.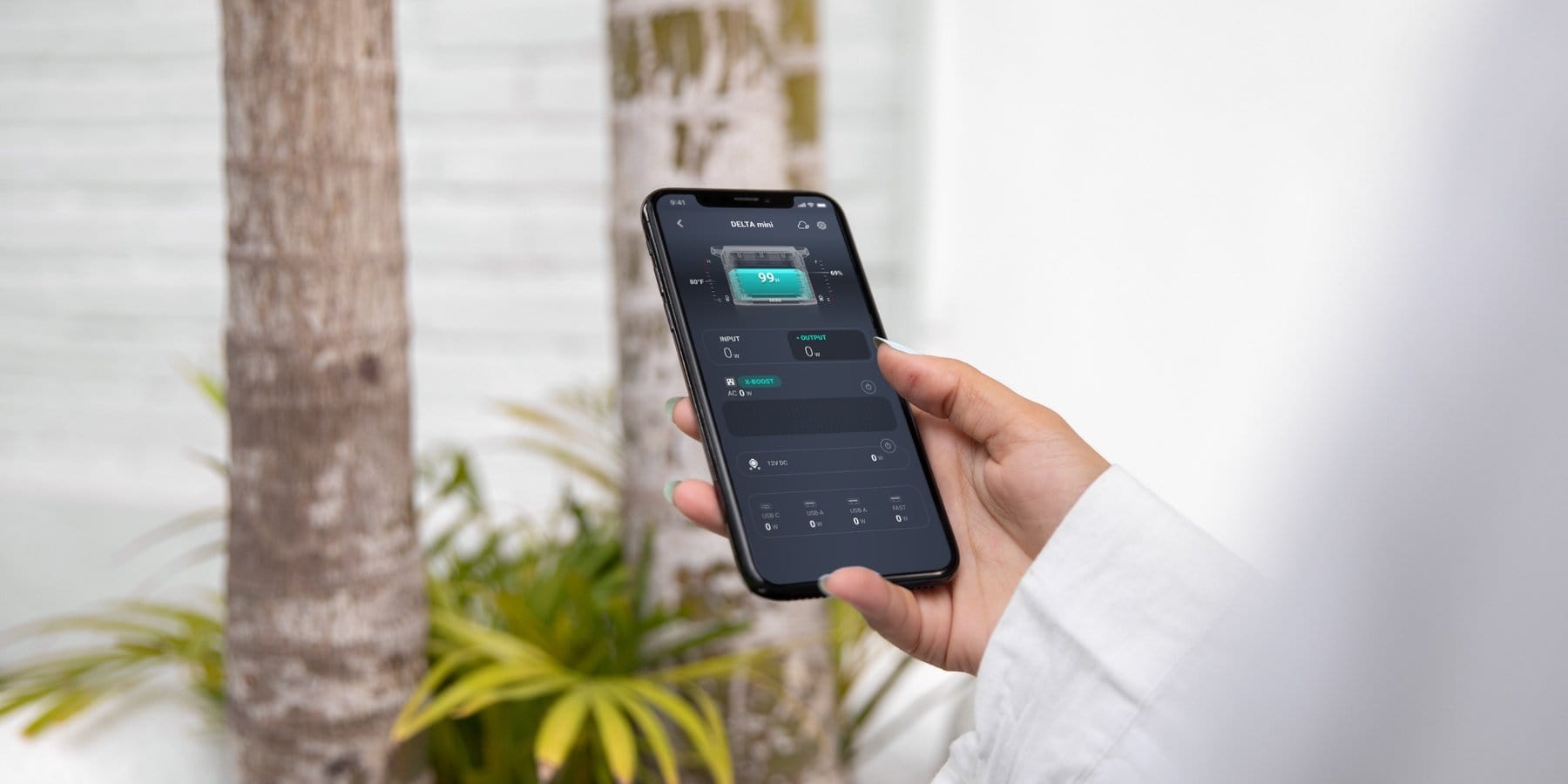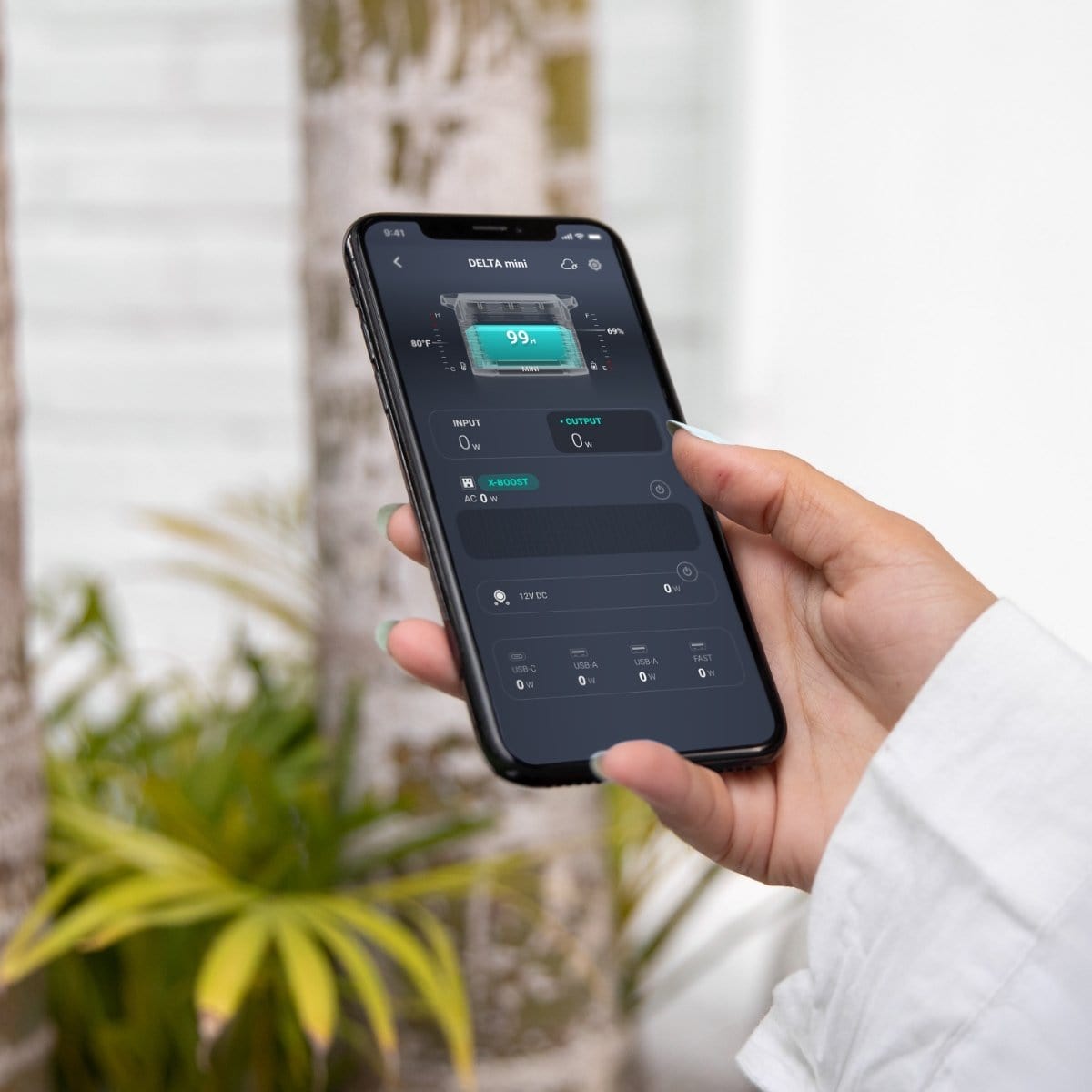 Three easy ways to charge
Solar charging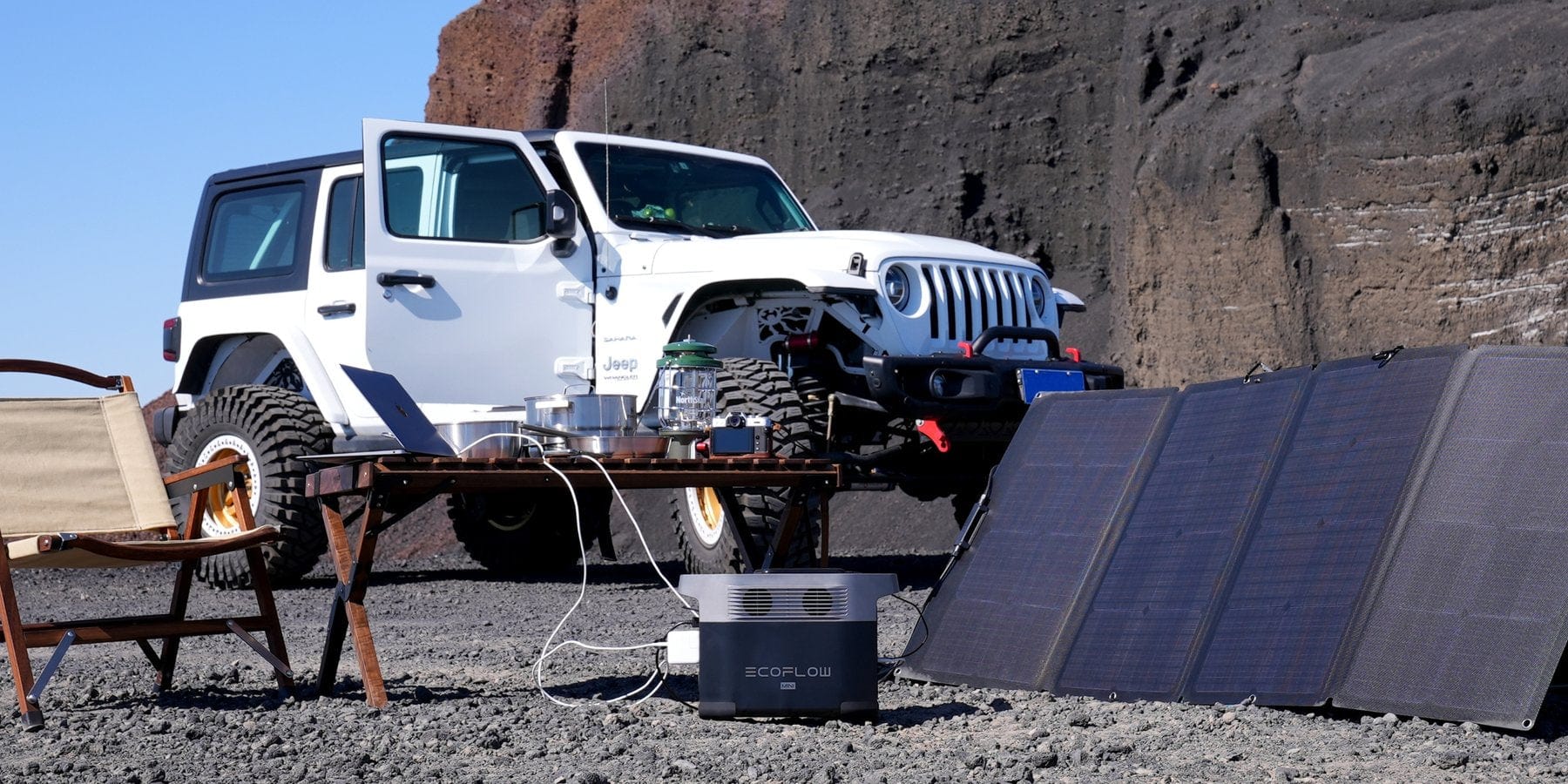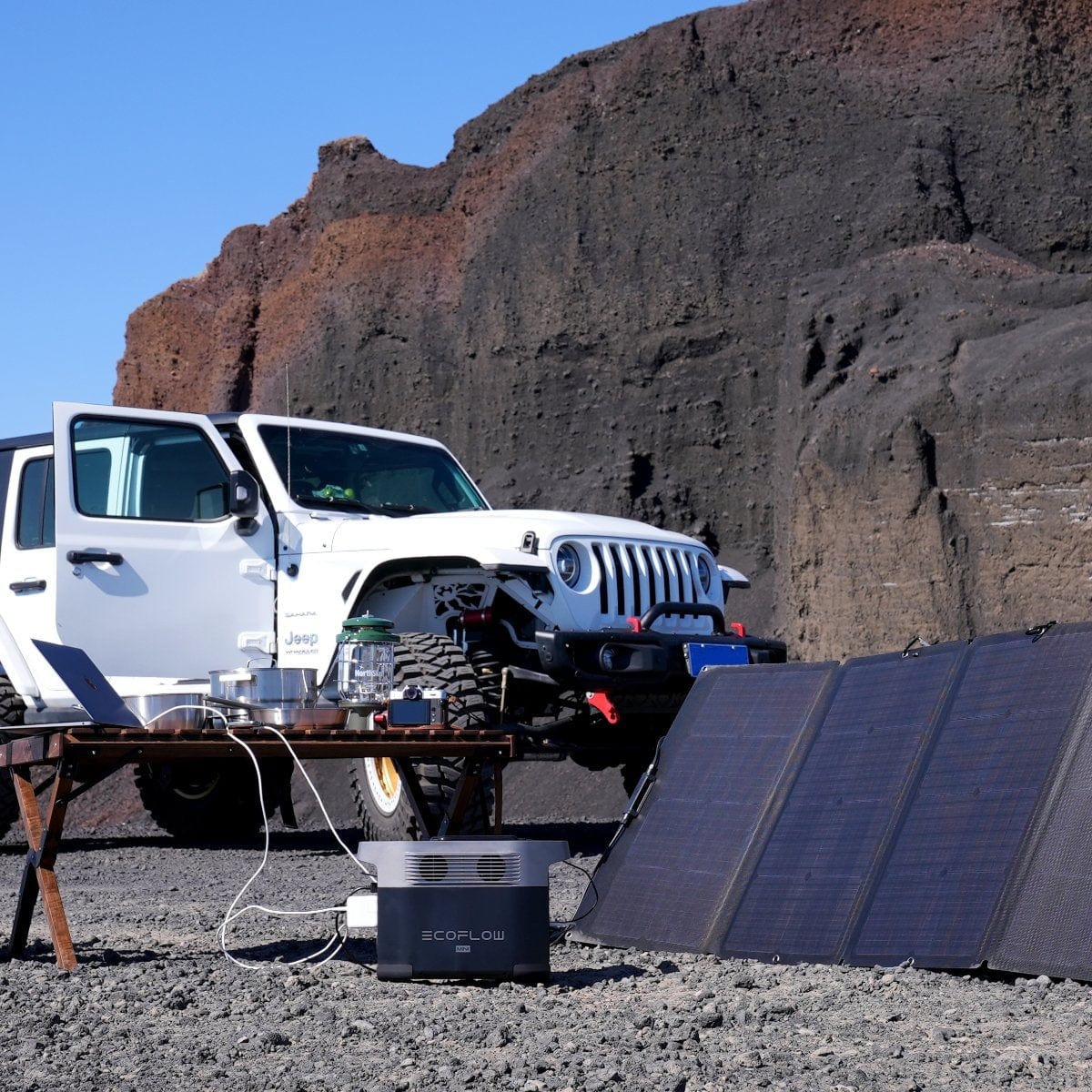 Harness the power of the sun by linking up to two 160W solar panels, and be fully charged in as little as 3.7 to 7.4 hours.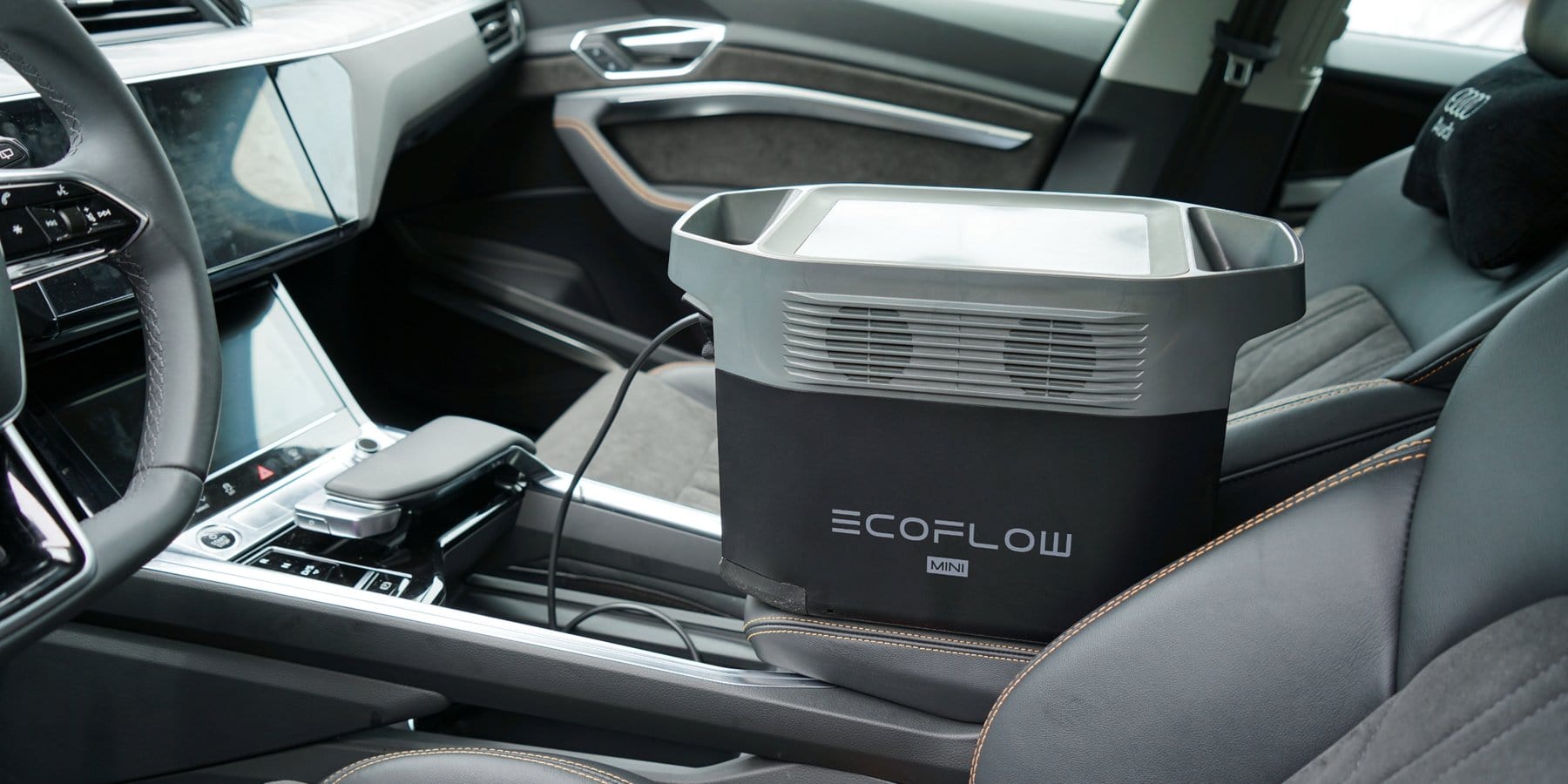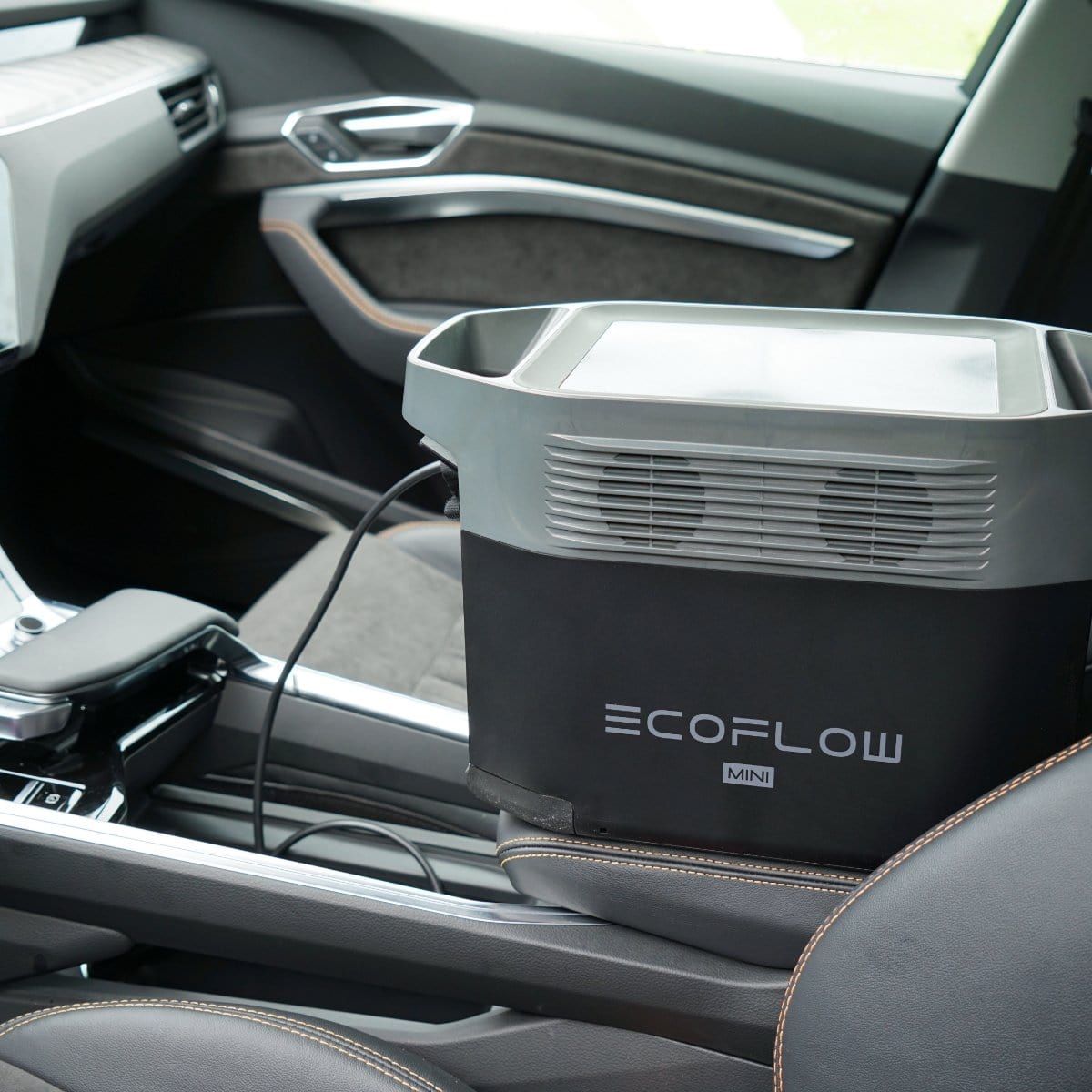 Heading on a road trip? Charge DELTA mini along the way from your car outlet.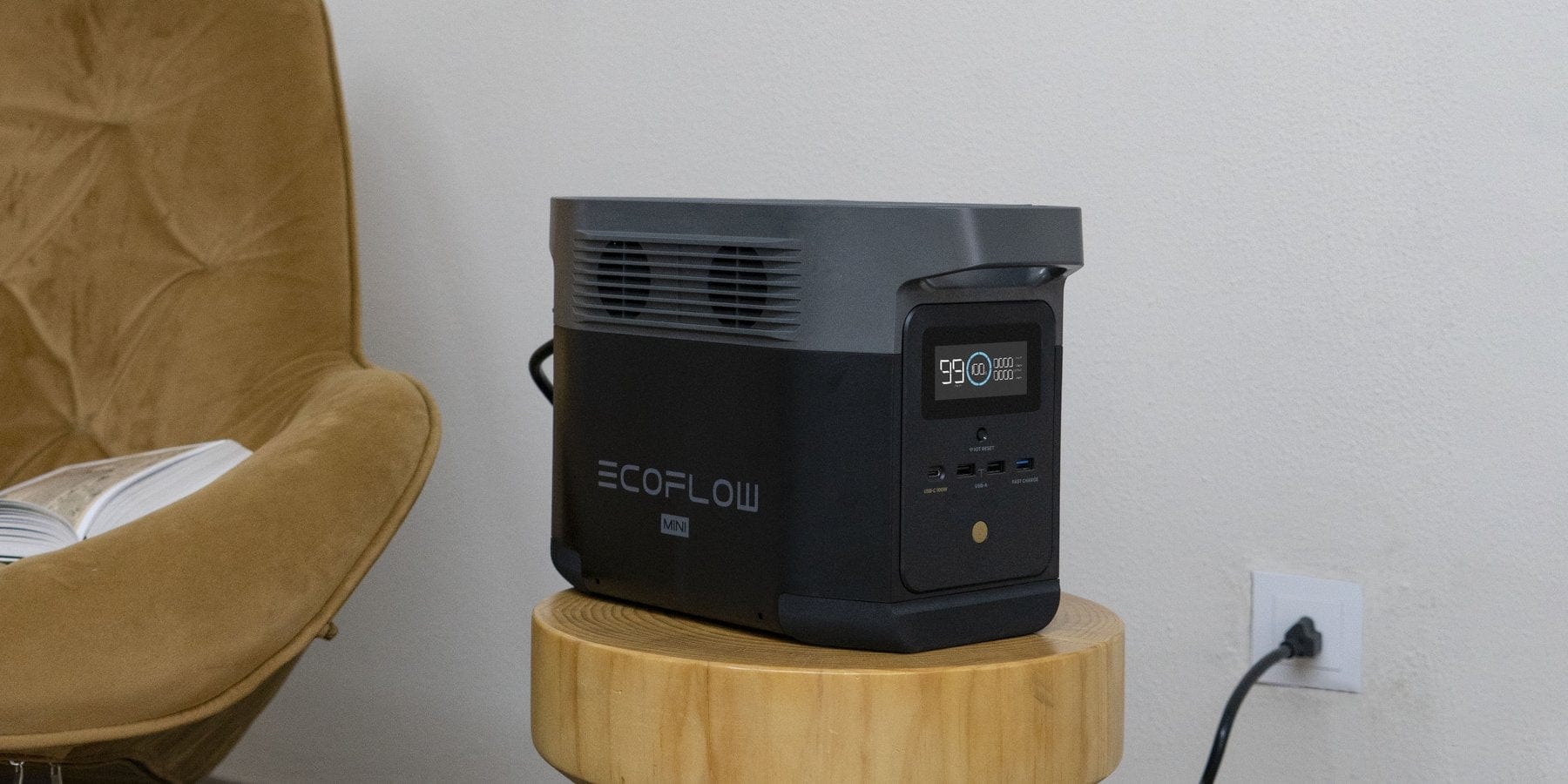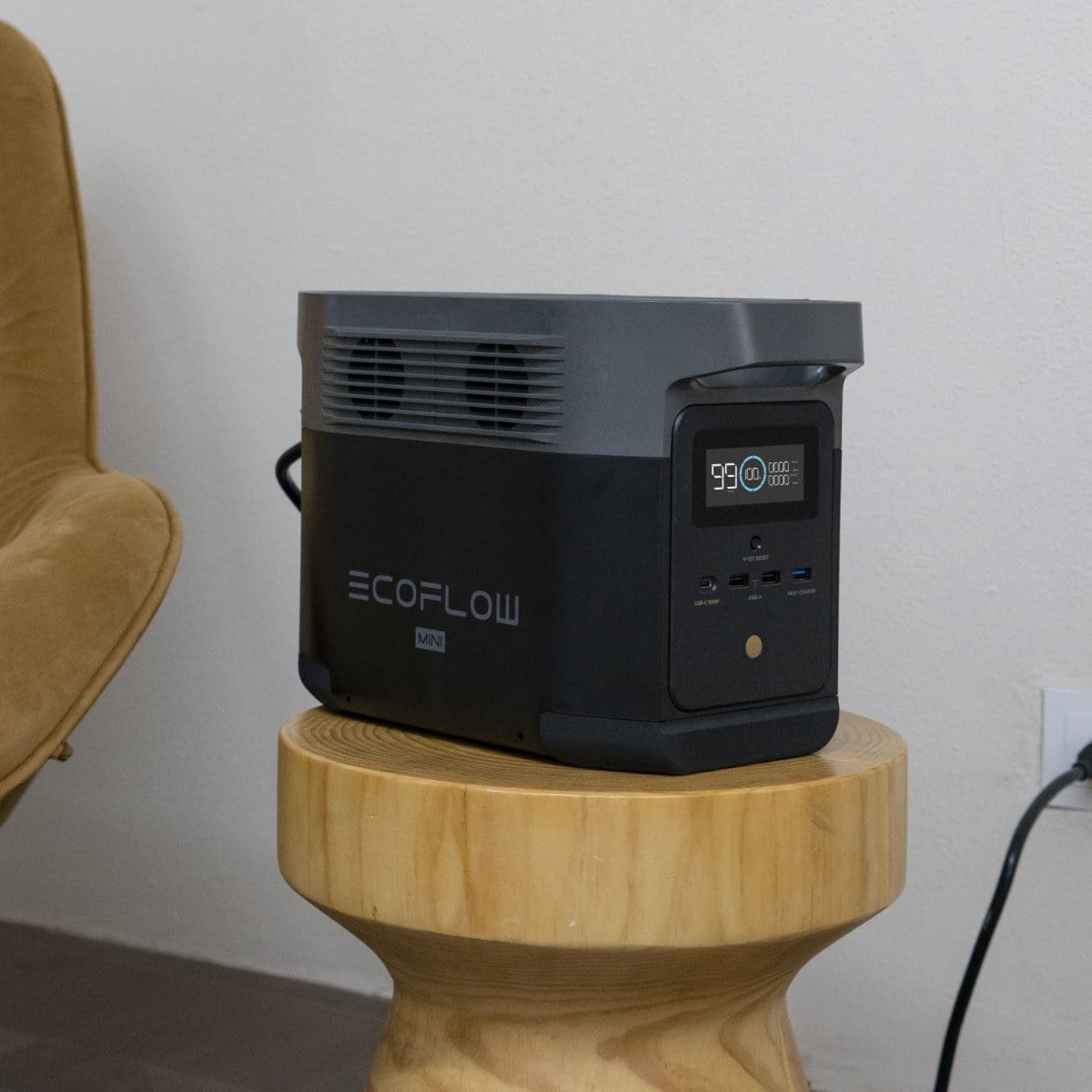 Plug into any standard AC wall outlet to fast charge from 0–80% in under 1 hour with X-Stream charging.
Net Weight
Approximately 11 kg
Dimension
37.0 × 18.3 × 23.6 cm (14.9 × 7.2 × 9.4 in)
Charge Temperature
32 to 113°F (0 to 45°C)
Discharge Temperature
-4 to 113°F (-20 to 45°C)
Charge Method
AC Wall Outlet, 12V Car Adaptor, Solar Panel
Full Recharge Time
1.6 Hours (AC) 9.5 Hours (12V Car Charger) 3.3-6.6 Hours (Using 3x 110W Solar Panels) 3.7-7.4 Hours (Using 2x 160W Solar Panels)
Cycle Life
800 Cycles to 80%+ capacity
Management Systems
BMS, Over Voltage Protection, Overload Protection, Over Temperature Protection, Short Circuit Protection, Low Temperature Protection, Low Voltage Protection, Overcurrent Protection
Testing and certification
UL2743 CE WEEE ROHS UKCA RCM GOST
AC Charge Input (Power)
X-Stream Fast Charge 900W max
AC Charge Input (Voltage and Amperage)
220-240V~50Hz/60Hz, 10A
Solar Charge Input
11-75V 10A Max, 300W max
Car Charge Input
Supports 12V/24V Battery, Default 8A
AC Output (x2)
Pure Sine Wave, 1400W total (surge 2100W), 230V~ (50Hz)
Max Device(s) Power Supported by X-Boost
2200W
USB-A Output (x2)
5V 2.4A, 12W max, per port
USB-A Fast Charge (x1)
5V/2.4A, 9V/2A, 12V/1.5A, 18W Max
USB-C Output (x1)
5/9/12/15/20V 5A, 100W max
Car Charger Output (x1)
12.6V/10A, 126W max
DC5521 Output (x2)
12.6V/3A, per port
*Please Note: The above weight, size, etc. have certain measurement errors. Please refer to the actual measurement.
Car charger shares power with the DC5521 output port offering maximum output of 126W.
Whether the product can be charged or discharged depends on the actual temperature of the battery pack.