When disasters strike, such as extended blackouts and severe storms, everyone needs a last-standing power supply to stay safe. The EcoFlow Smart Generator serves as an emergency option that integrates with your DELTA Pro or DELTA Max.


Emergency Backup


App control


More efficient


LCD display
All the AC output you'll need.
A single DELTA Pro unit packs a 3600W AC output, which can be expanded up to 4500W with X-Boost technology. Power 99.99% heavy-duty devices at home, outdoors, or at work. You can even pair two units together to achieve 7200W with Smart Home Panel.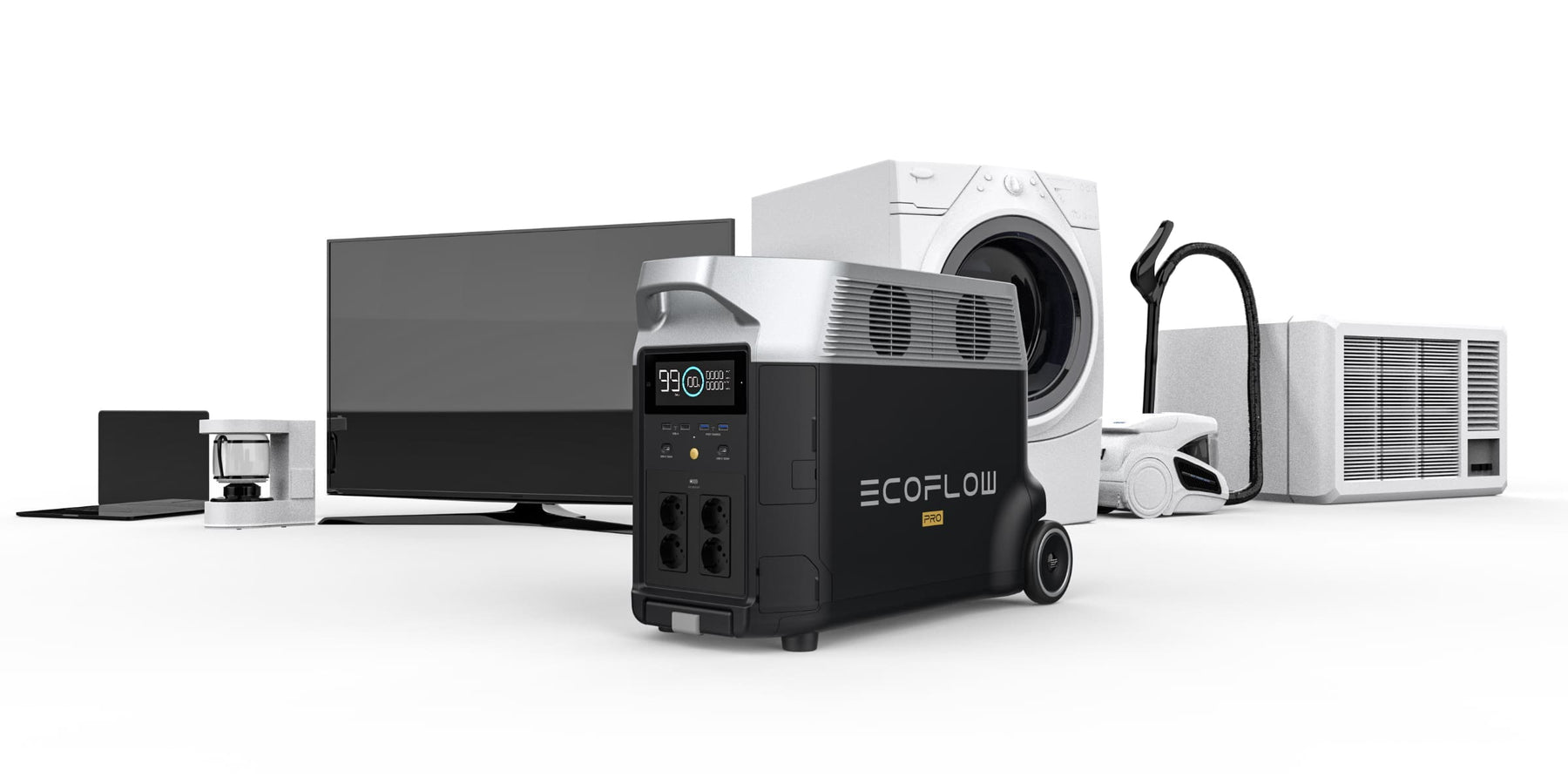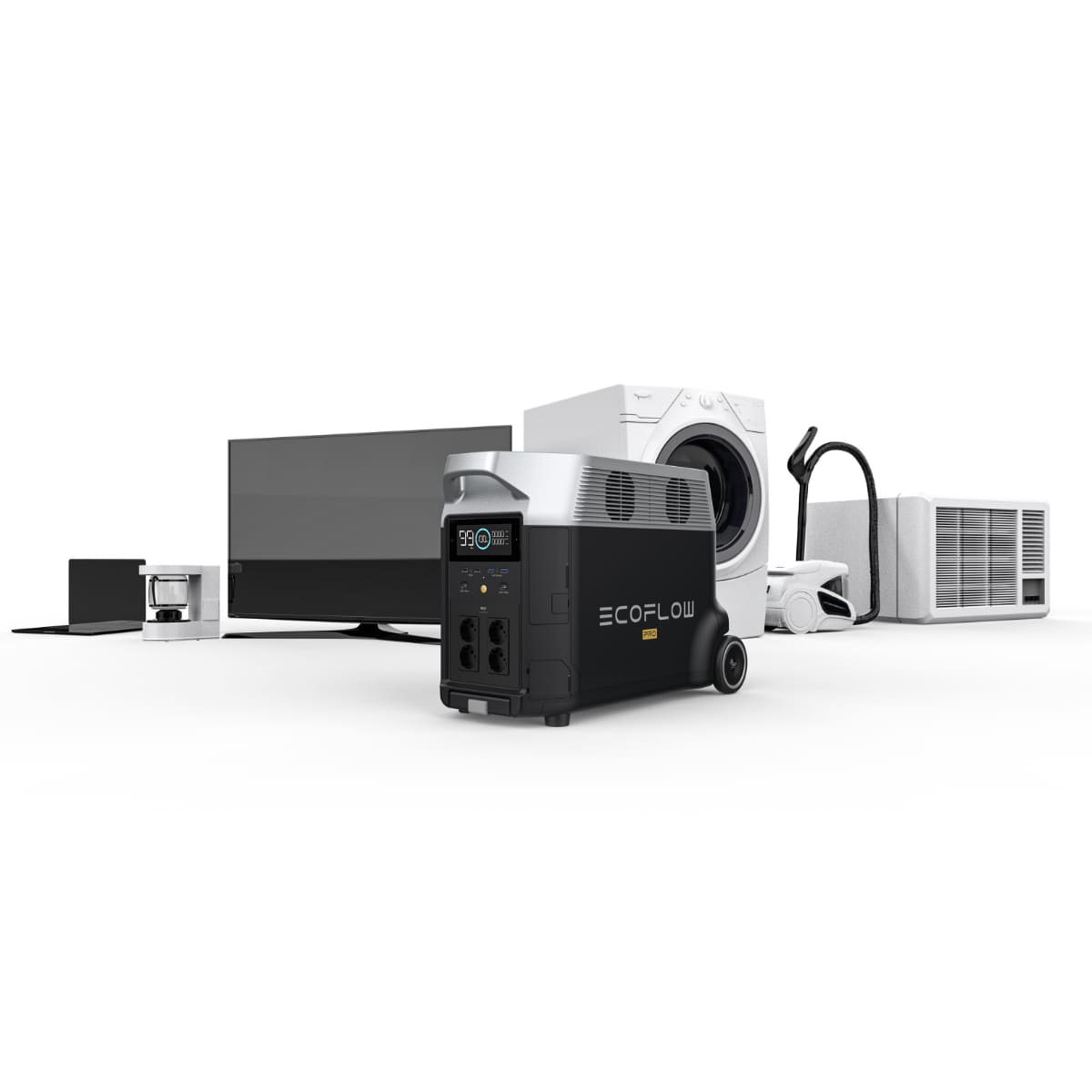 The world's fastest charging portable power station.
MultiCharge delivers record-breaking speeds at 6500W. To reach 6500W, you can opt for these charging methods.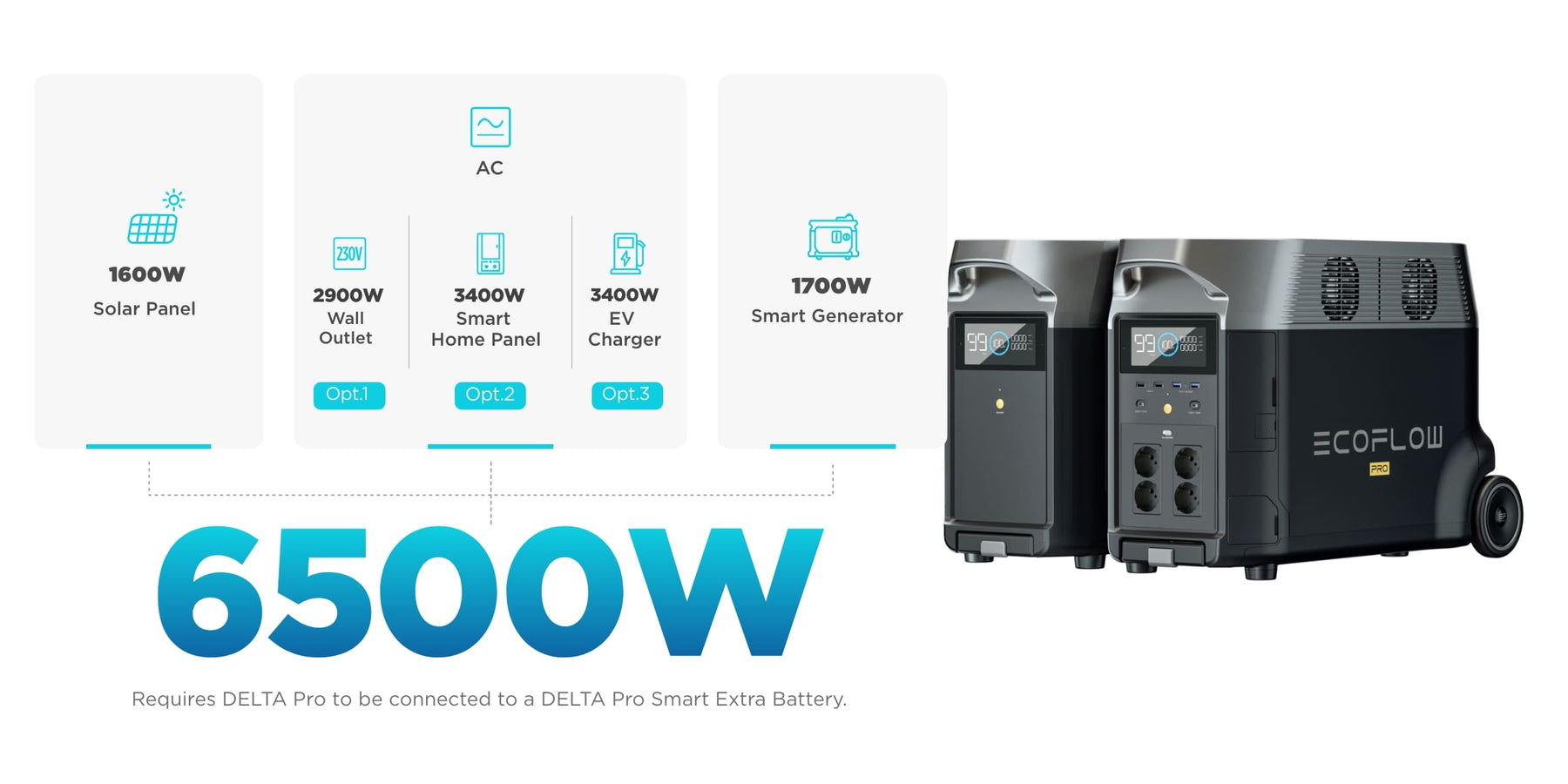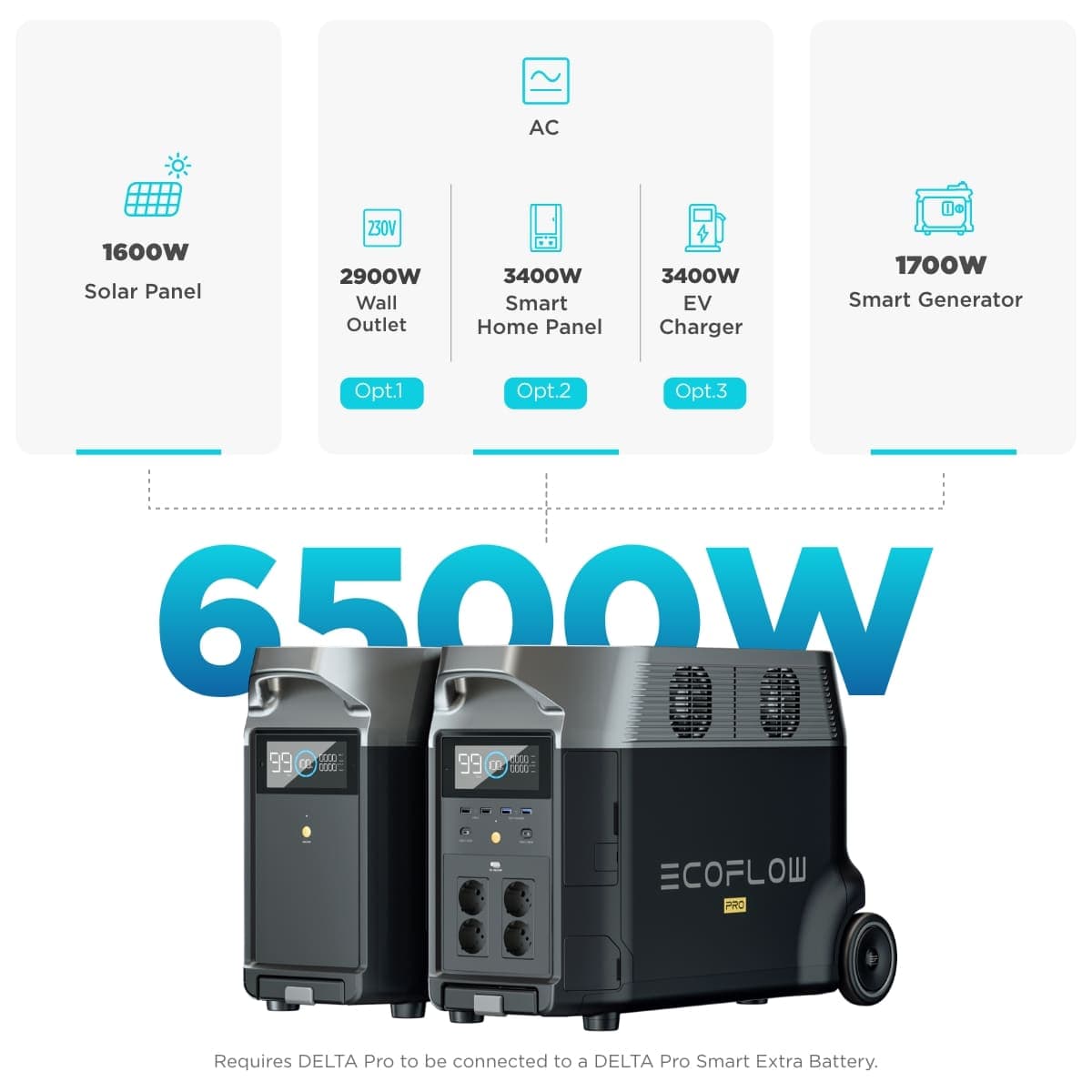 Built for any emergency.
Compared to a traditional gas generator, the EcoFlow Smart Generator offers better fuel efficiency and less energy loss when you charge DELTA Pro or DELTA Max. It achieves this by directly charging your portable power station through a simple and efficient DC charging process.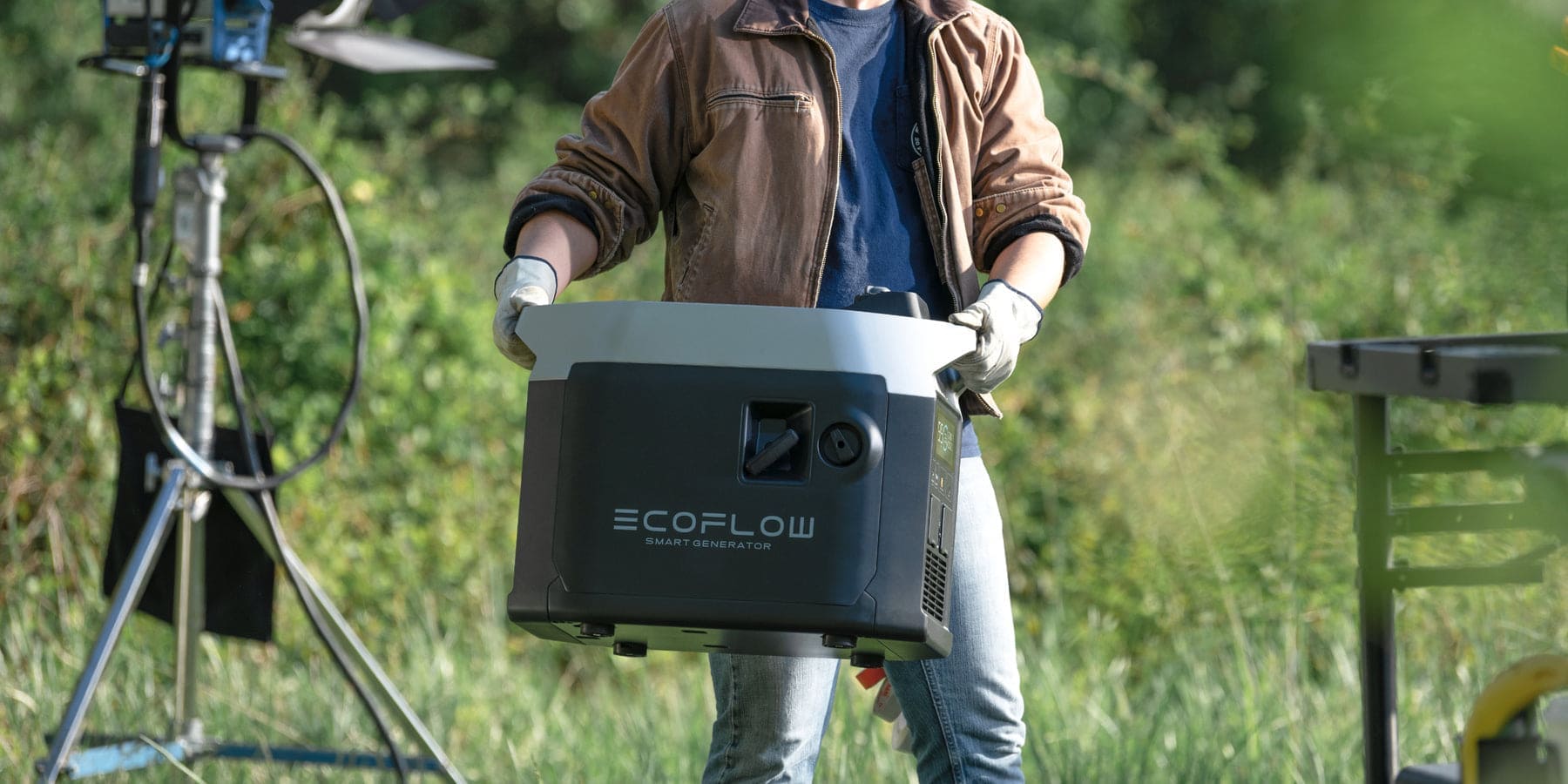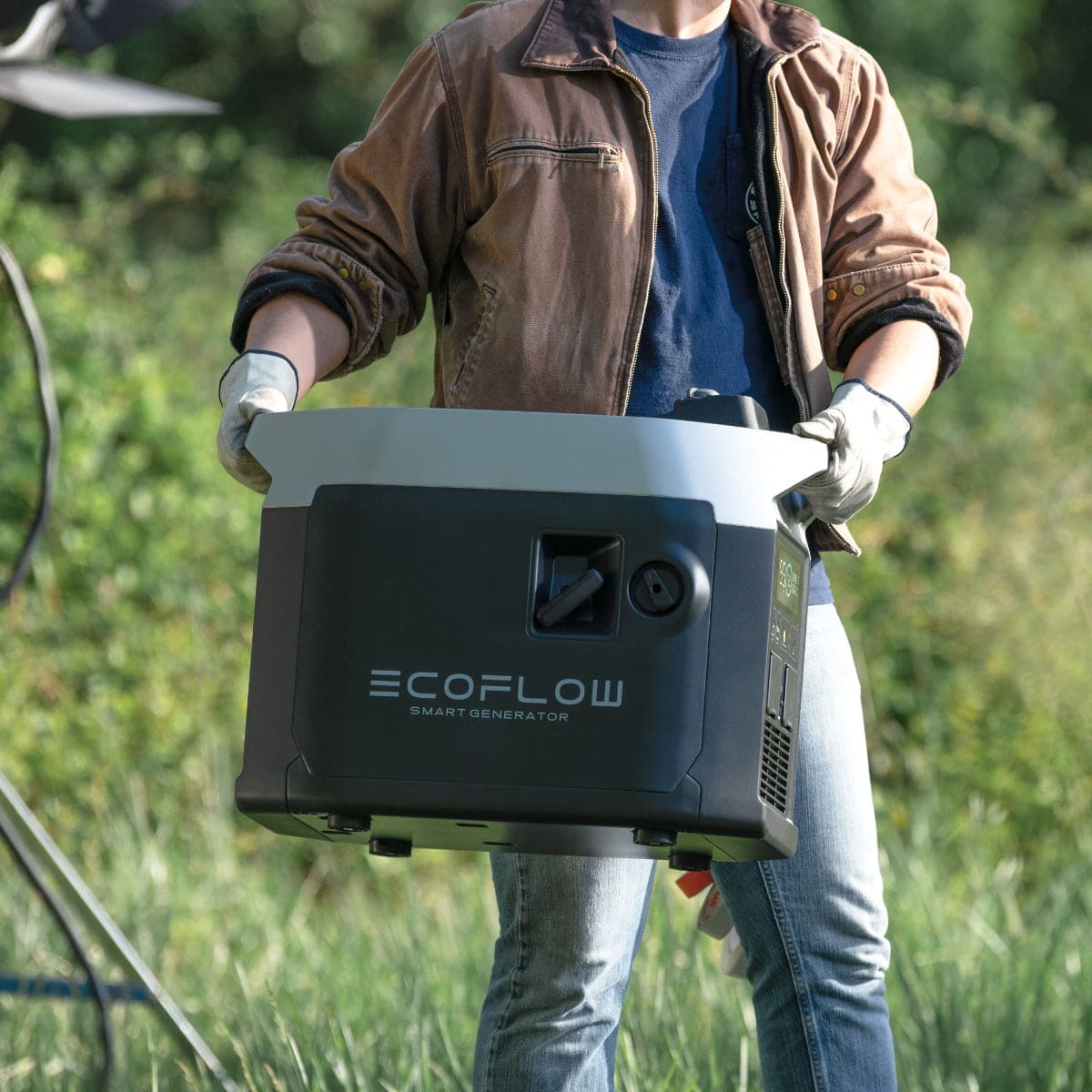 Charge and power devices at the same time.
In emergencies, sometimes things don't go to plan. Not only does the EcoFlow Smart Generator give you last-standing emergency power, it also features an AC output to power other devices while recharging your unit with an extra battery.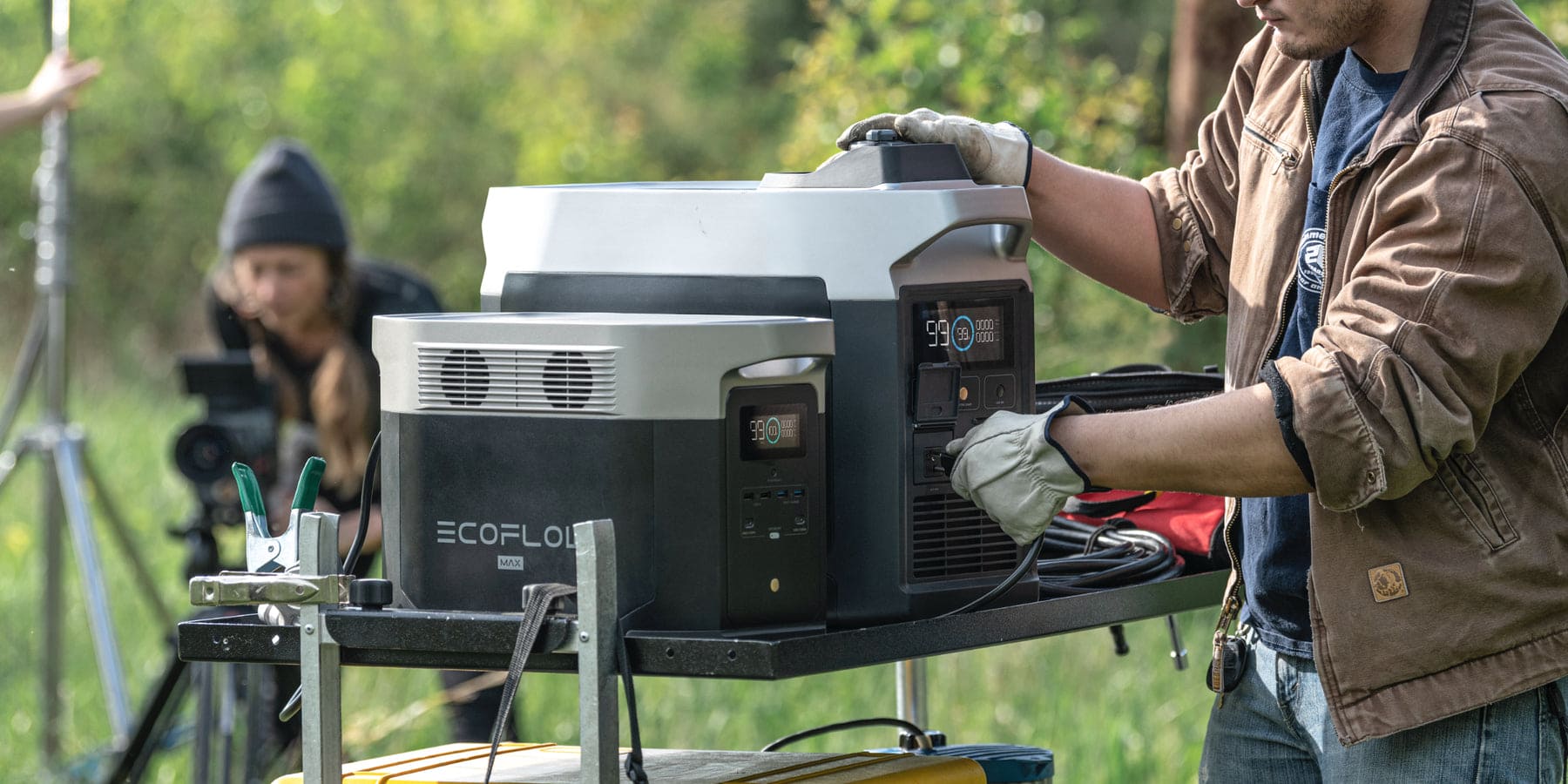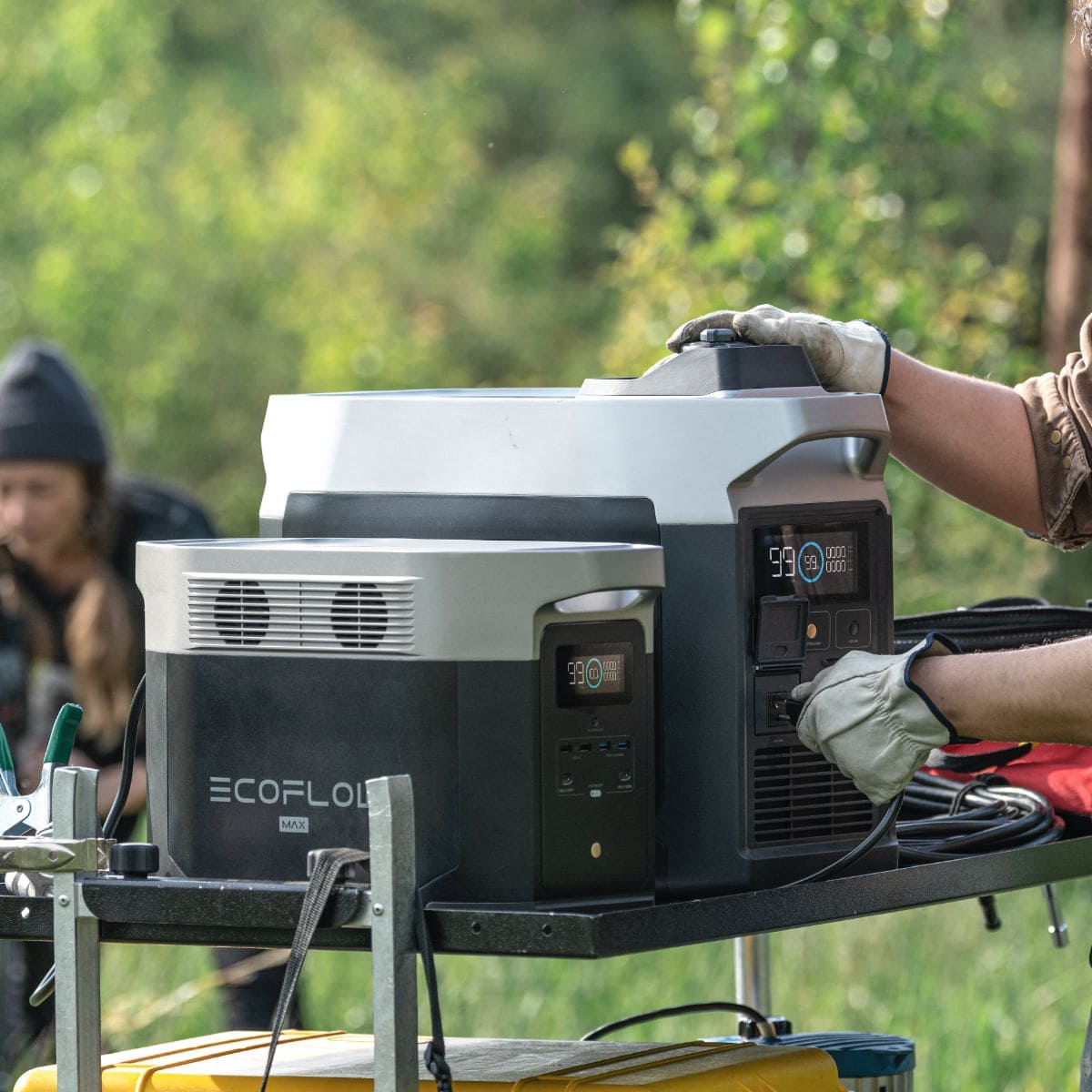 Multiple ways to control & monitor.
Control DELTA Pro either on the unit itself, using the remote control accessory, or unlock a ton of customization via the EcoFlow app. On the app, you can access your power settings, such as charging and discharging levels, AC charge speeds, control the Smart Generator and a whole lot more.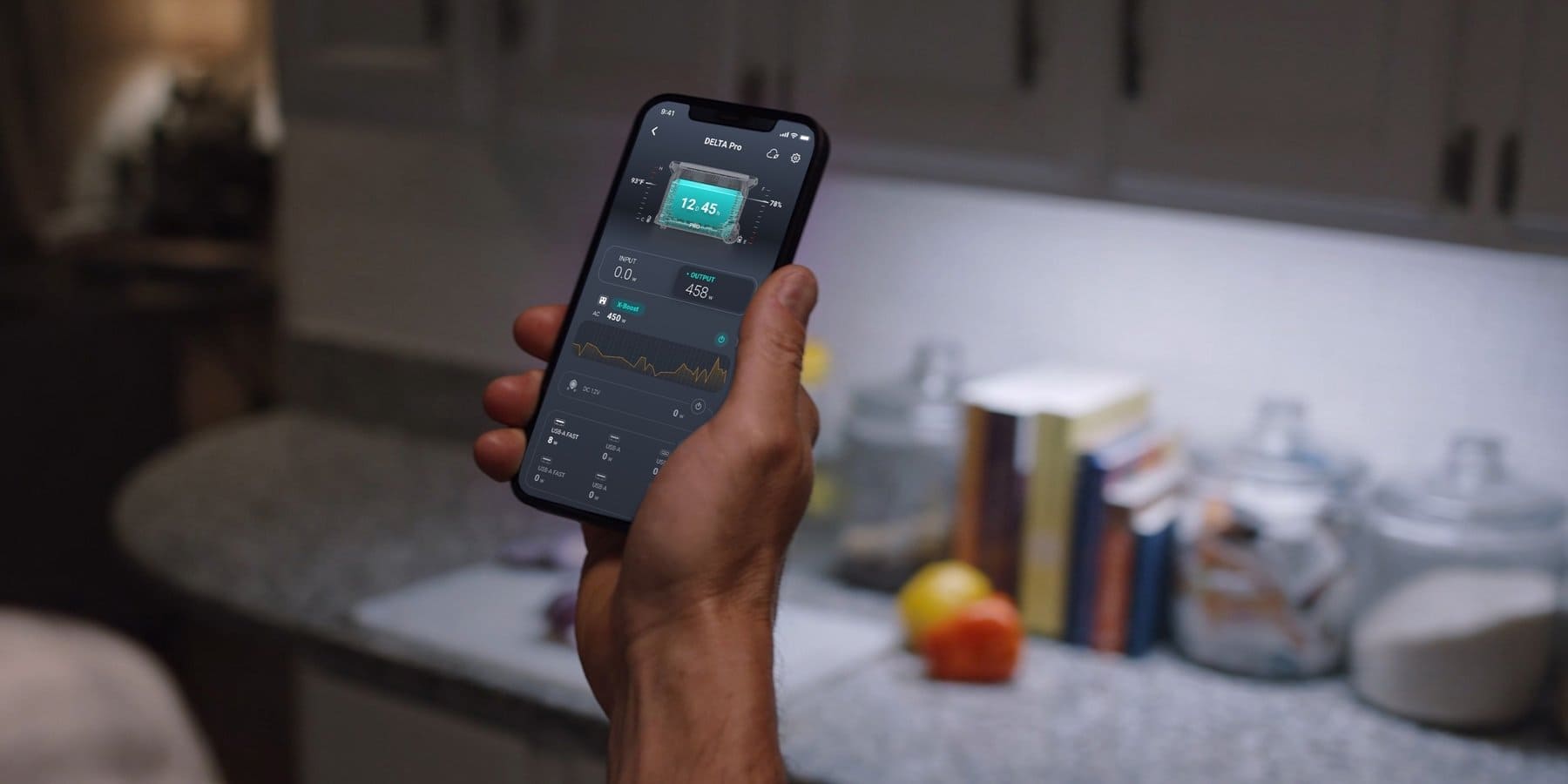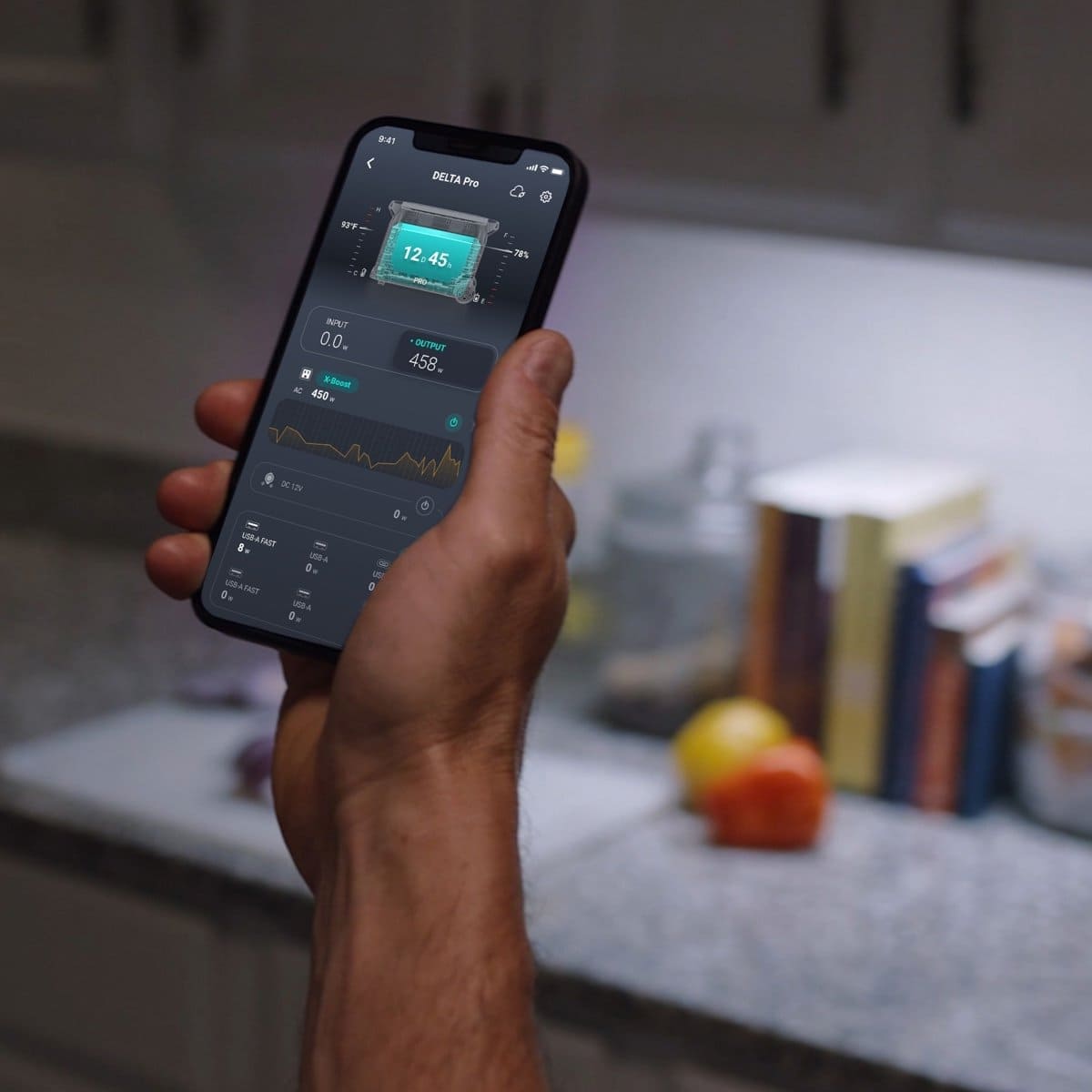 What's in the bundle - DELTA Pro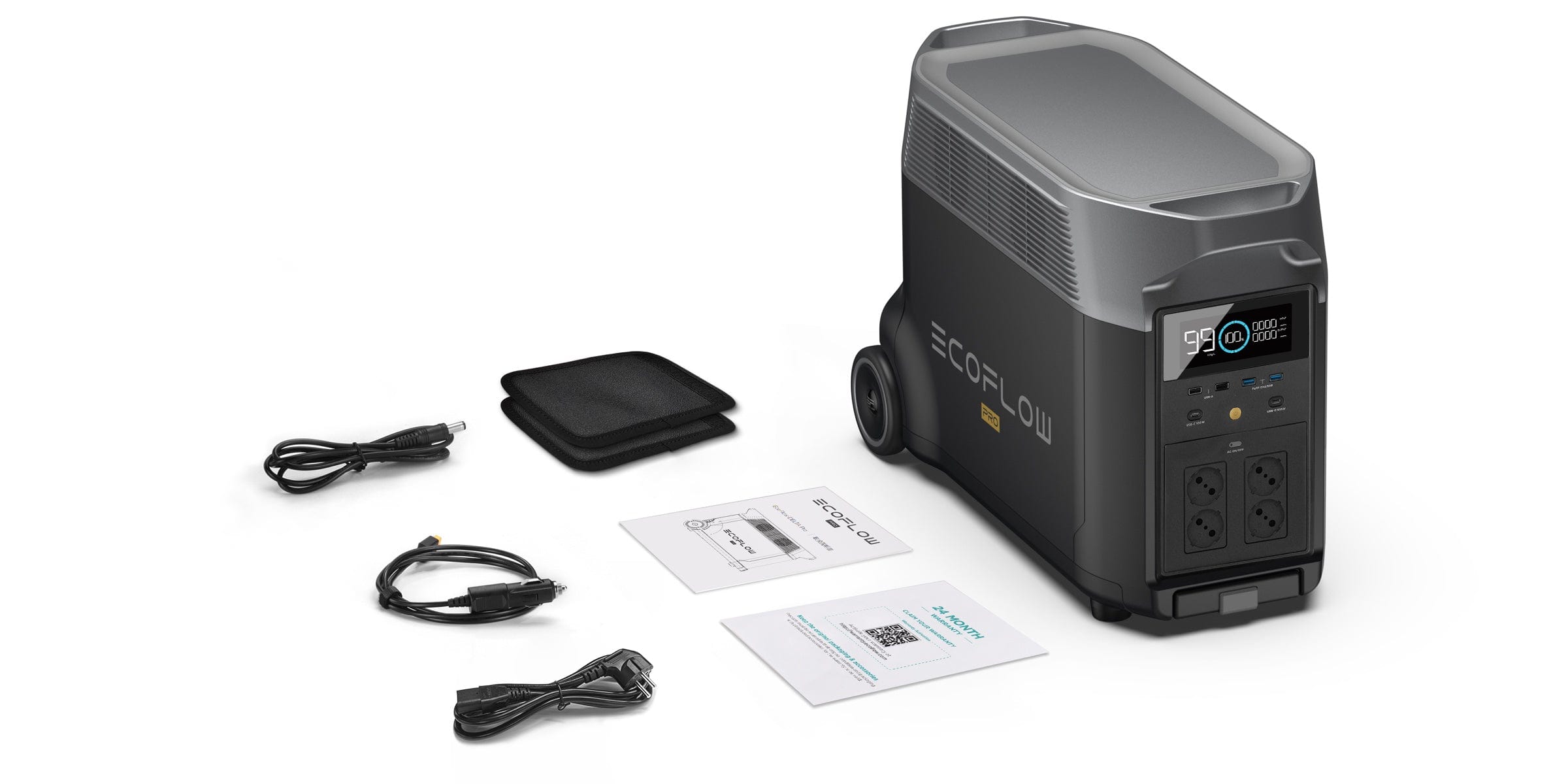 1.DELTA Pro 2.AC Charging Cable 3.Car Charging Cable 4.DC5521 to DC5525 cable 5.Handle Cover 6.User Manual

*This bundle already contains DELTA Pro to Smart Generator Adapter.
What's in the bundle - Smart Generator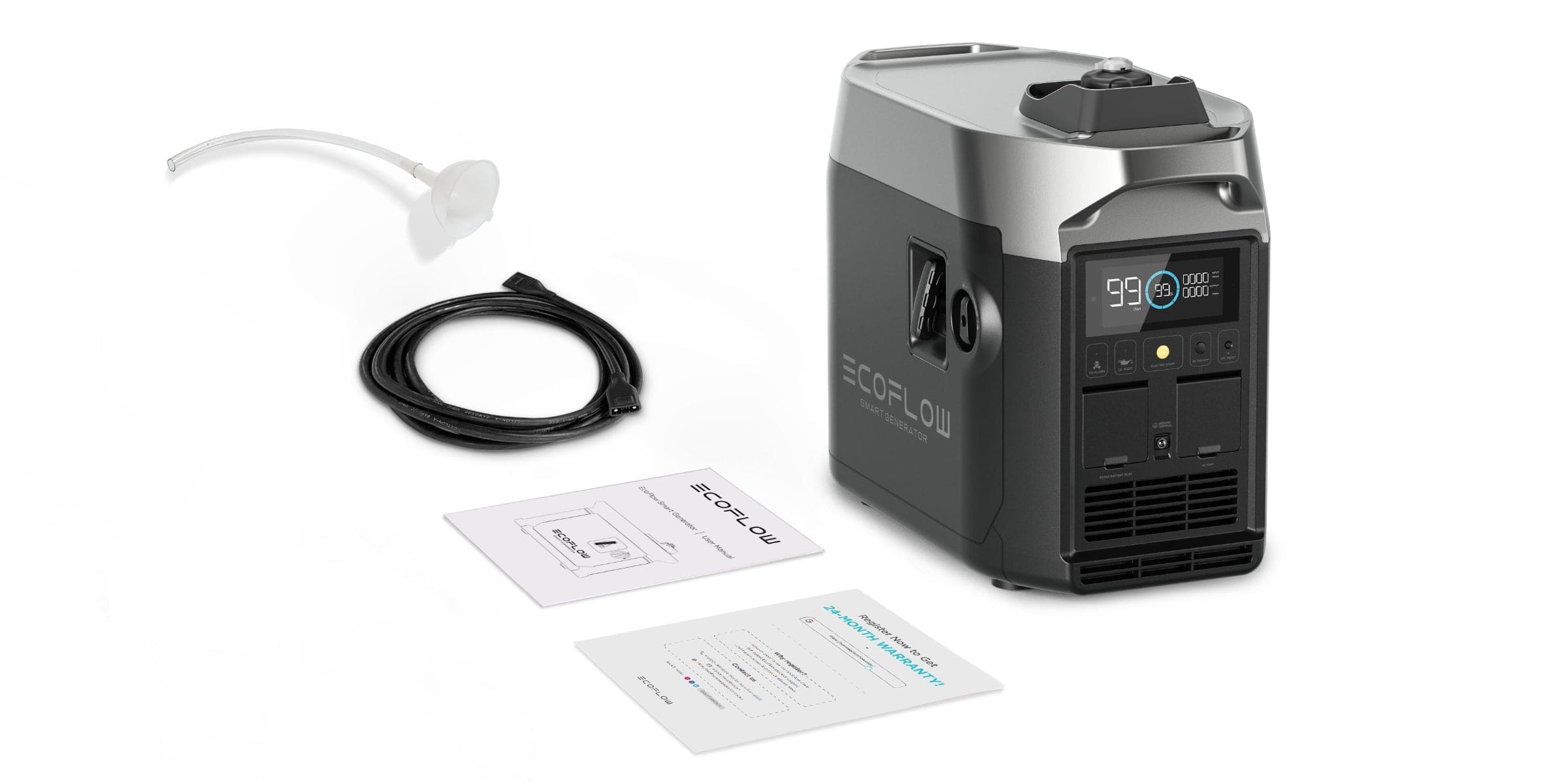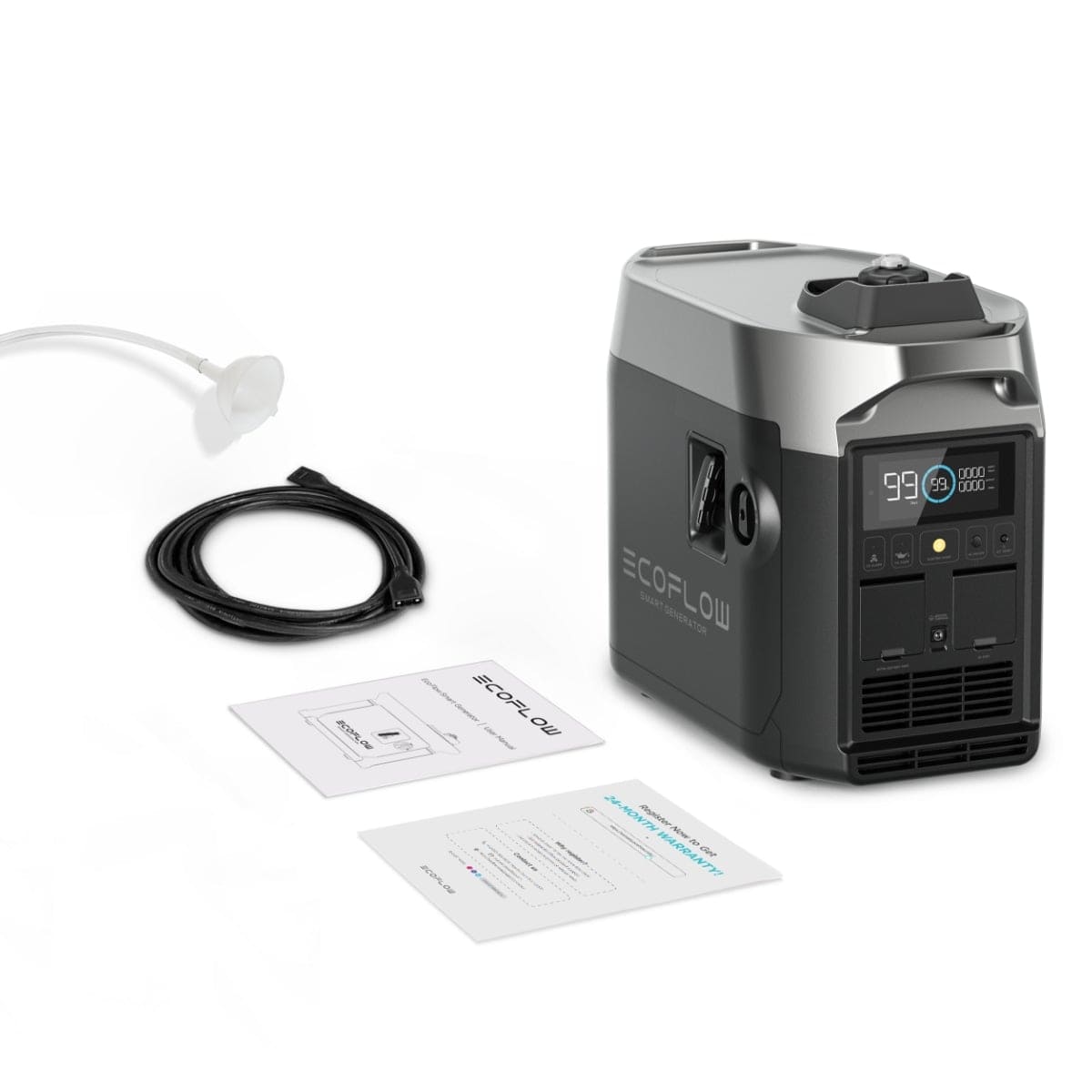 1.Smart Generator 2.Extra Battery Connection Cable 3.Oil Funnel 4.Screwdriver 5.Spark Plug Socket 6.Breaker Bar 7.Double-Ended Spanner 8.User Manual and Warranty Card
Frequently Asked Questions
When charging DELTA Pro and its extra battery together, you can reach 6500W max charging speeds by combining AC, solar and Smart Generator methods. For DELTA Pro single unit, you can recharge it at standard wall outlets (2900W max), at EV station (3400W max)/Smart Home Panel (3000W max).
First of all, make sure your DELTA Pro is connected to the EcoFlow App using Internet mode. Secondly, go to the Firmware section in the Setting of the DELTA Pro you're looking to upgrade. Check for the latest firmware and follow the steps to finish the upgrade.
The EcoFlow Smart Generator is smarter than traditional generators. It works with the EcoFlow app so that you can control & monitor from afar. It features an LCD screen for when you're nearby & you can even pre-define an auto-start when your power station depletes to a certain level.
The Smart Generator charges your power station directly with DC, unlike other generators. This leads to an approx. 10% increased efficiency, saving you time and money.
Net Weight
Approx. 99lbs/45kg
Dimension
25*11.2*16.4 in/63.5*28.4*42cm
Extra Battery
Support up to two DELTA Pro Smart Extra Battery/Smart Generator
Full Recharge Time
1.9 Hours (AC)
37.5 Hours (12V Car Charger)
2.7 Hours (Smart Generator)
AC Output
4 outlets, 230V/16A, 3600W total (Surge 7200W)
Max Device(s) Power Supported by X-Boost
4500W
USB-A Output
2 ports, 5V, 2.4A, 12W Max per port
USB-A Fast Charge
2 ports, 5V, 2.4A / 9V, 2A / 12V, 1.5A, 18W Max per port
USB-C Output
2 ports, 5/9/12/15/20V, 5A, 100W Max per port
Car Power Output
12.6V, 10A, 126W Max
DC5521 Output
2 ports, 12.6V, 3A, 38W Max per port
AC Charging Input
2900W Max, 230V~12.5A
Solar Charging Input
1600W Max, 11-150V, 15A
Car Charging Input
Support 12V/24V battery, 8A
Cycle Life
6,500 cycles to 50% capacity, 3,500 cycles to 80% capacity
Connection
Wi-Fi, Bluetooth, wired
Dimension
59.7*29.6*47.5cm / 23.5*11.7*18.7 in
Weight
29.3 kg / 64.6 lbs
Rated Power
1800W (1900W peak)
DC Output Voltage
42-58.8V
Type
Single cylinder, four-stroke, forced-air cooling, overhead value
Fuel Tank Capacity
4 L / 1.06 gal.
Engine Oil Capacity
0.38 L / 0.1 gal.
Noise Level (at a 7m distance)
56~67dB (full load)
Continuous Working Time
3.5 hrs (full load)
*International version (2900W at 1.9 hrs) US version (1800W at 2.7 hrs/3000W at 1.8 hrs)
Please use the AC Charging Cable included in the package for fast charging. Do not use other cables to charge. Plug directly into an AC wall outlet and make sure that the wall output current is more than 15A. Otherwise, reduce the unit charging speed with the AC Charge Speed Switch. EcoFlow takes no responsibilities for any consequences caused by failures to follow instructions, including but not limited to charging with other AC charging cables.