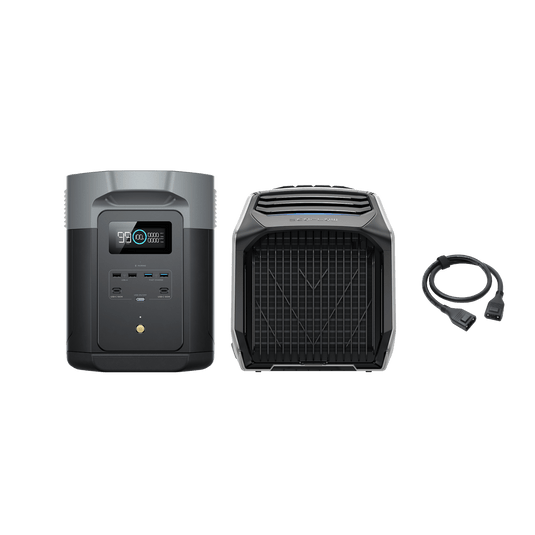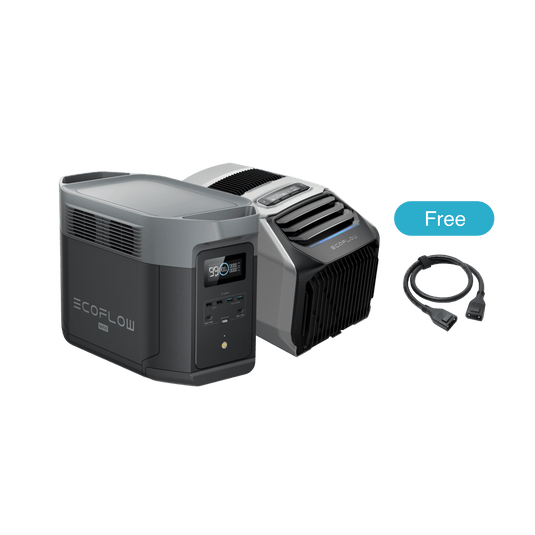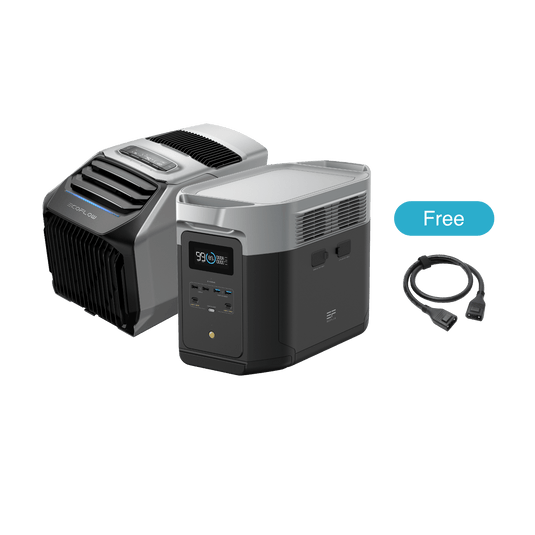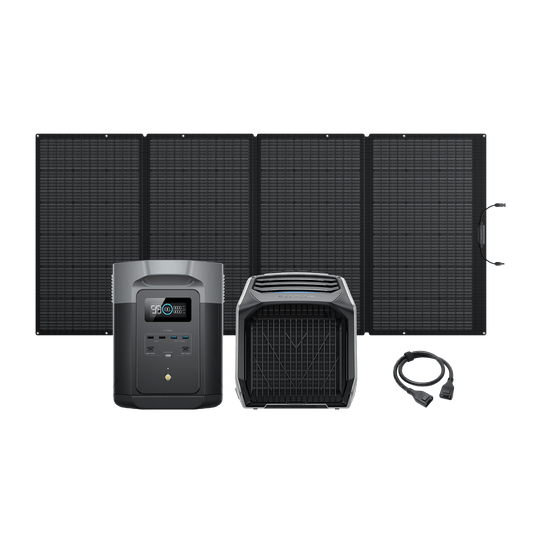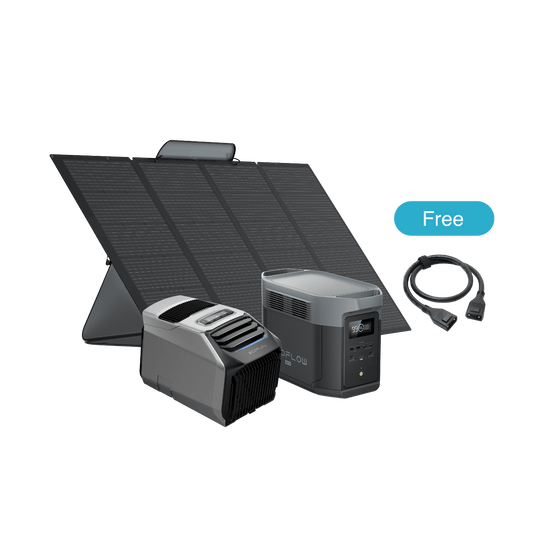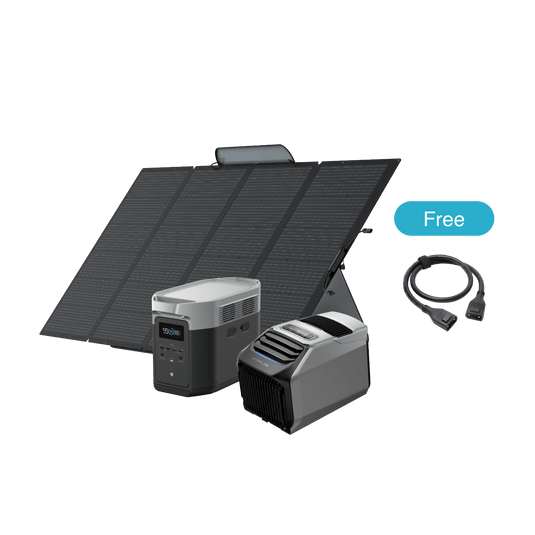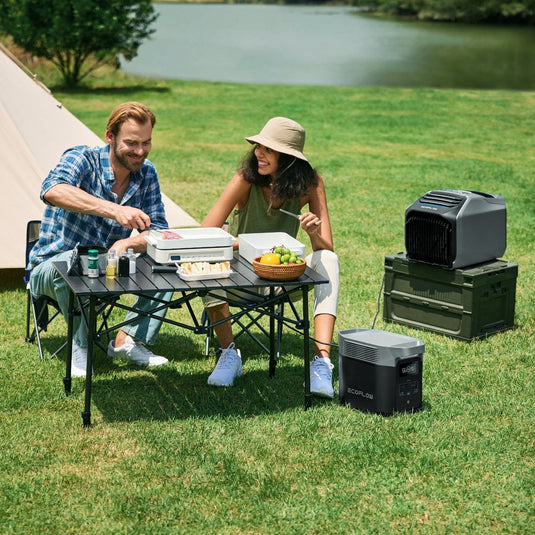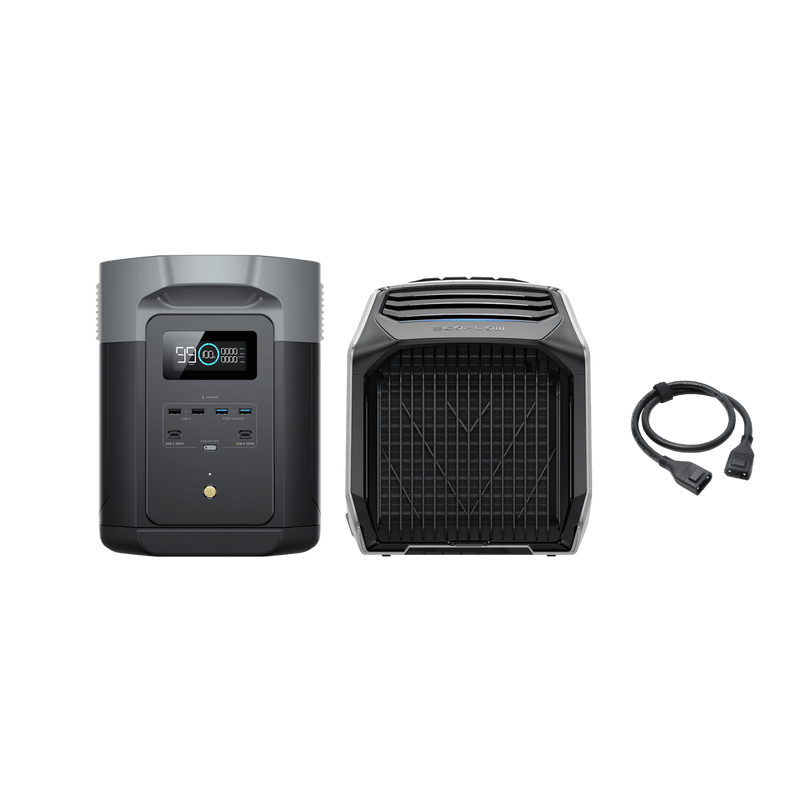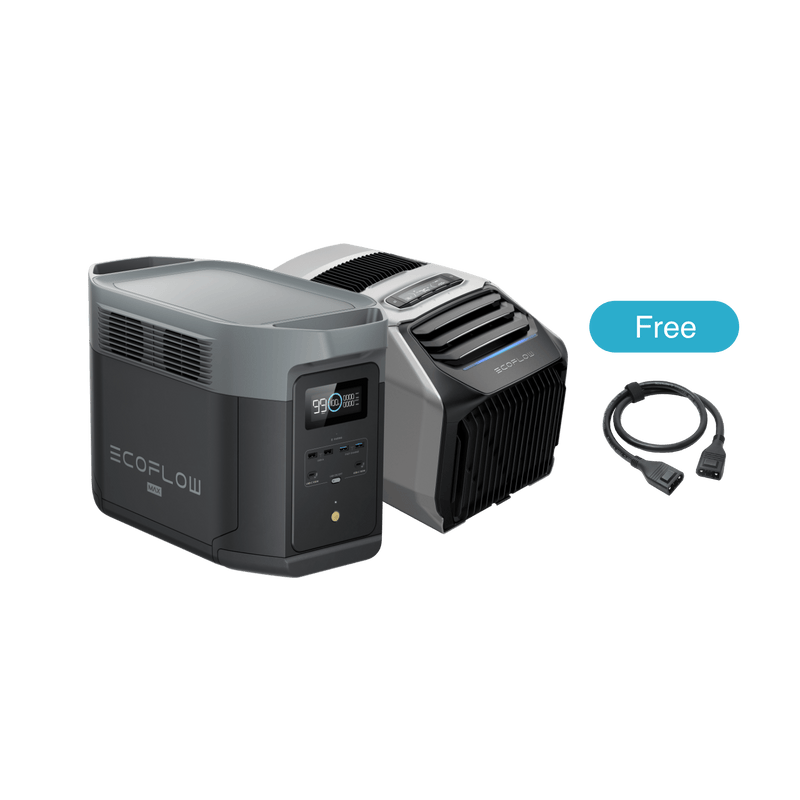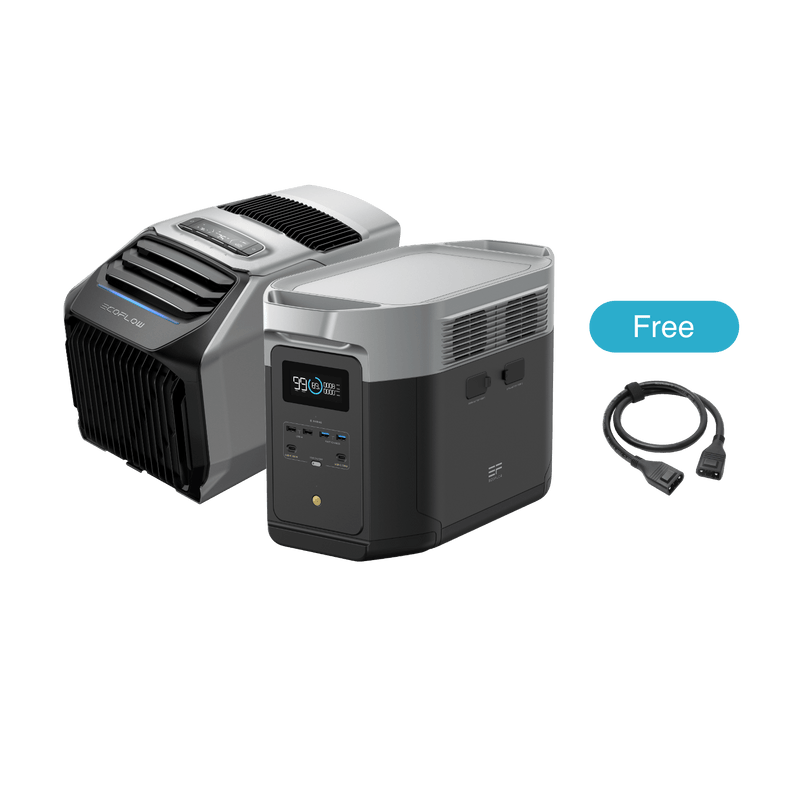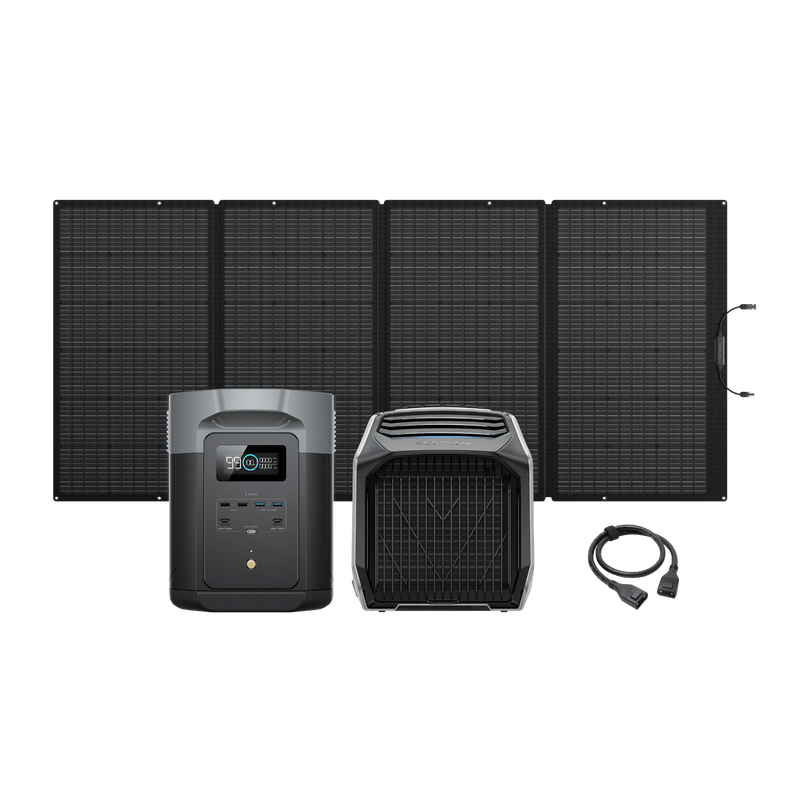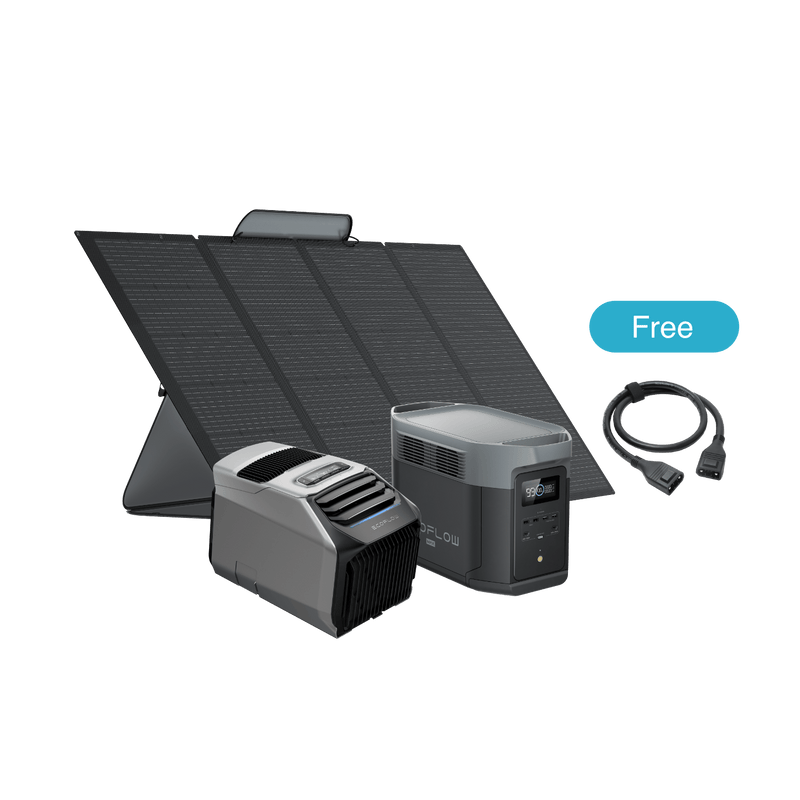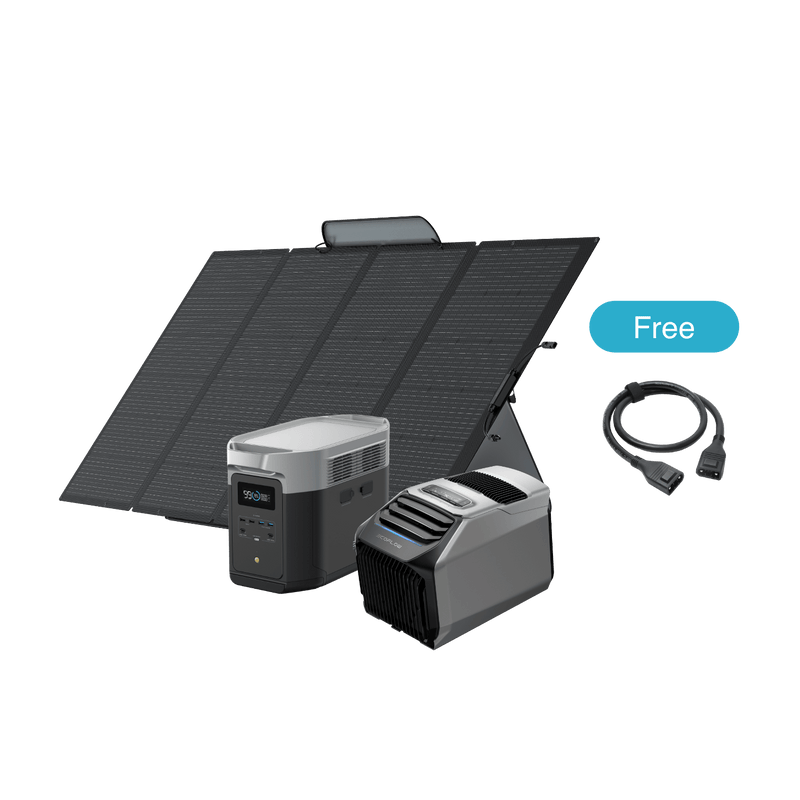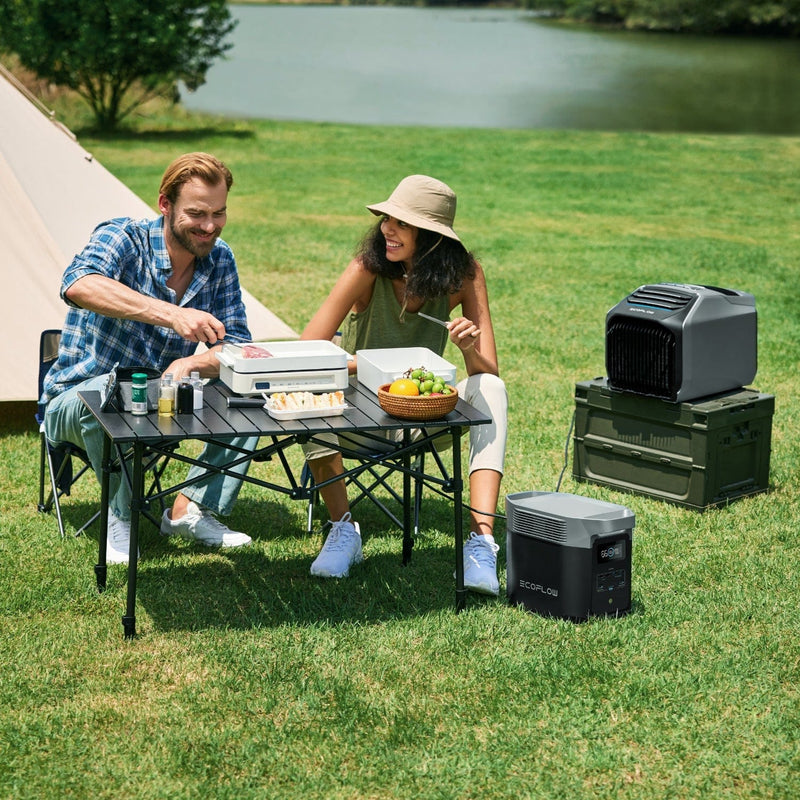 Pair your WAVE 2 with an EcoFlow DELTA Max 2000, and you'll get an astonishing 14 hr run time in WAVE 2 Eco Mode. Compared to using other portable power stations, it's 28% more efficient. Experience longer-lasting comfort in your tent, RV, or home with its powerful and portable design.
Fastest cooling and heating
The world's first wireless portable AC with a heater.
EcoFlow's tailor-made compressor enables WAVE 2 to provide 5100 BTUs of cooling and 6100 BTUs of heating.
Prepare for ultimate comfort with WAVE 2!

* Drop 10℃ from 30℃ for 10m³ in 5 min with 5100 BTUs of cooling,
and raise 10℃ from 20℃ in 5 minutes for 10m³ with 6100 BTUs of heating in optimal running performance.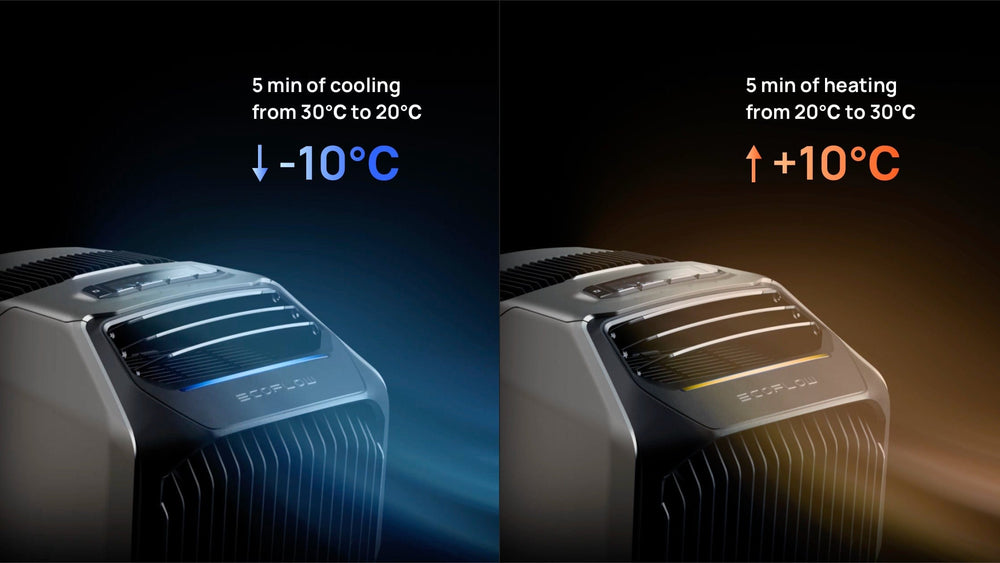 Installation-free!
The perfect air conditioner for any compact space!
It is extremely simple to use, requiring no installation or drainage*.
There are air duct adapters to fit any space. Enjoy the convenience of cooling and heating without any fuss.
* No drainage is needed in cooling mode when humidity is below 70%, but it is still needed in heating mode.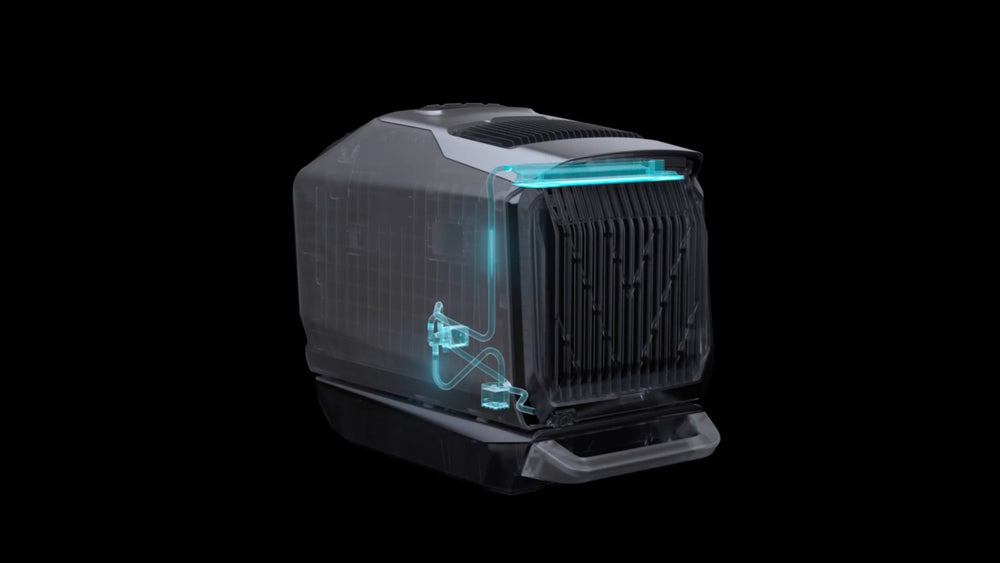 Peaceful snooze, quiet & long
With EcoFlow's advanced software algorithm, the WAVE 2 offers multiple modes and app control.
It runs quietly (44 dB) in Sleep Mode and up to 8 hours in Eco Mode.
Experience longer-lasting comfort in your tent, RV, or home with its powerful and portable design.
Eco Mode | 8 hours of runtime | Sleep Mode | As quiet as 44dB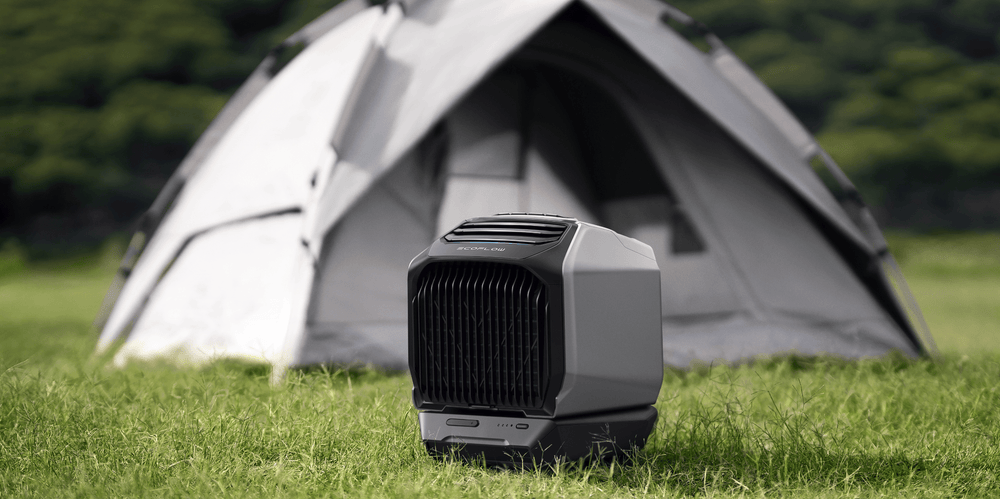 10-year long-lasting LFP battery
Durable, Safe, Lightweight
With its upgraded LFP battery chemistry, DELTA 2 Max has a lifespan of 3000 complete cycles until it reduces to 80% capacity. You'll get pretty much 10 years of power, even if you use it every day. That's 6× longer than other power stations with a similar capacity and output.
Experience the industry's fastest AC outlet and solar recharging
With DELTA 2 Max's upgraded tech, AC charge to 80% in only 53 mins. Combine up to 1000W solar input with AC for a super-fast 43 min charge.

*When combined solar and AC input is 2400W.
400W Portable Solar Panels
Our 400W portable solar panel offers high solar output, conversion efficiency rating,
and a convenient folding design so it's ready to grab and go at any time.
Charge faster,wherever you go.
A single solar panel with a unique folding design,our 400W solar panel combines powerful energy production with portability.
To achieve a highersolar conversion efficiency of up to 23%, we use multi busbar monocrystalline cells, so you get evenmore energy to recharge your portable power.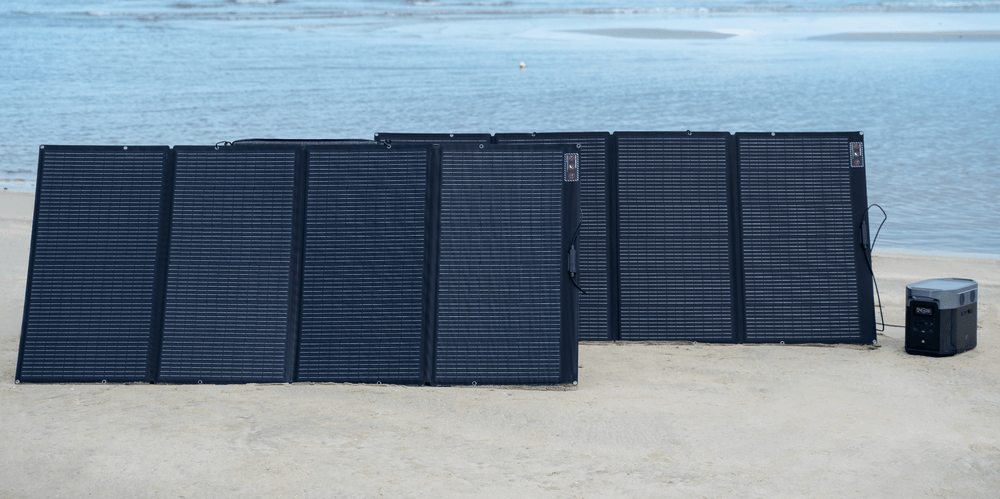 Specs of WAVE 2
Wi-Fi
This product supports 2.4G Wi-Fi only
AC Input
100-240V 50/60Hz, 820W max
Specs of DELTA 2 Max
Solar Input
11V-60V, 15A Max,1000W Max
AC Output
2400W (Surge 4800W), X-Boost 3100W
Cycle life
3000 cycles to 80%+ capacity
Specs of 400W portable solar panel
Weight (with Kickstand Case)