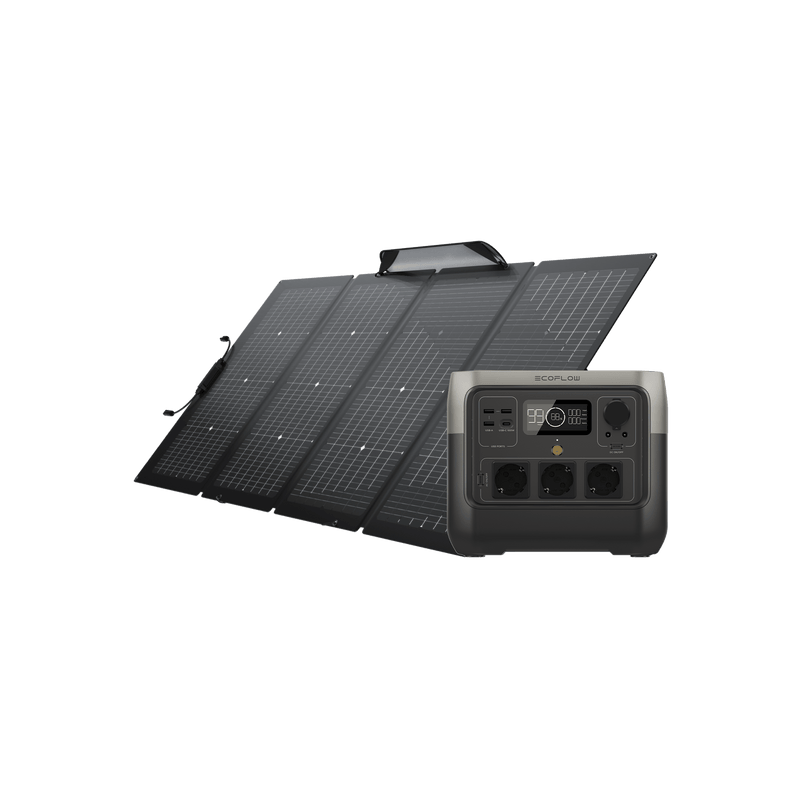 Power. Never Been This Easy
Charge 0-100% in 70 mins
Fastest charging speeds ever.
RIVER 2 Pro beats the industry charging speed standard, fully charging in only 70 minutes.. That's 5x faster than other portable power stations on the market and 27% quicker than previous generations. Fully charge RIVER 2 Pro while you pack your bags, so you'll always be ready for a last-minute trip.
LiFePO4 Battery Chemistry
Safe, for up to 10 years of use.
With upgraded long-lasting LFP battery chemistry at its core, charge and empty RIVER 2 Series over 3000 times. That's pretty much 10 years of everyday use[1] and 6x longer than the industry average. With LFP cells, RIVER 2 Series is safe, durable, and highly efficient, even in warm temperatures.
The first power station that's TÜV Rheinland safety certified.
RIVER 2 Series is a cut above the rest as the first portable power station in the world to earn the TÜV Rheinland certification for safety. With it's high safety standard, the TÜV Rheinland certification means the security and reliability of your RIVER 2 is guaranteed.
Smart Battery Protection System
Our state-of-the-art Battery Management System (BMS) constantly monitors the voltage, current, and temperature of RIVER 2 Series with multiple aspects of protection, extending its life to the max.[2]
4 Ways to Charge
Charge anywhere
With 4 different ways to top up the RIVER 2 Series, there's a recharge option no matter what. From fast AC to in-car charging when you're on the go.
The most easy-to-use independent solar power system. Take it to camping or RV trips with it. Have stable, durable, and reliable energy on hand whenever you need. Join hands with us in this energy-sharing world and live green.
RIVER 2 Pro Solar Generator produces up to 1.8kWh daily, which means sufficient power to run your essential appliances smoothly for almost half a day. You'll always be ready. Using RIVER 2 Pro Solar Generator every day decreases your whole-year carbon emissions by about 143kg. That's like planting 8 trees in a year!*
X-Boost Up to 1600W
Small size. Big power.
RIVER 2 Pro has an AC output of up to 800W. Need to power a hair dryer, microwave or electric kettle? Crank it up to 1600W with X-Boost mode to run up to 80% of high-wattage appliances.
Lightweight at only 7.8 kg
With a compact portable design, taking travel-friendly power off-grid has never been this easy. With a light-weight, RIVER 2 Pro is ready to power all your outdoorsy escapades, from boondocking to BBQs at the beach.
EcoFlow App
Control at your fingertips.
Use the EcoFlow app to control and monitor RIVER 2 Series, even from afar. View charging levels, customize settings, and adjust charging speeds, all from the convenience of your phone.
LEARN MORE
Power. Anywhere. Anytime.
1.RIVER 2 Pro 2.AC Charging Cable 3.Car Charging Cable 4.DC5521 Connection Cable 5.Quick Start Guide
Specs
BATTERY INFO
Capacity: 768Wh
Cell Chemistry: LFP
Life cycles: 3000 cycles at more than 80 % of capacity
Discharge Temperature: -10°C to 45°C
Charge Temperature: 0°C to 45°C
Optimal Operating Temperature: 20°C to 30°C
Storage Temperature:-10°C to 45°C (20°C to 30°C is best)
PORTS
AC Input: 220-240V 50Hz/60Hz, 870W Max
Solar Input: 11-50V, 13A, 220W Max
Car Input: 12V/24V, 8A, 100W Max
USB-C Input/Output: 5/9/12/15/20V, 5A, 100W Max
DC Output: 12.6V, 10A/3A/3A, 126W Max
USB-A Output: 5V, 2.4A, 12W Max
AC Output: Pure Sine Wave, 800W total (surge 1600W), 230V ~ 50Hz/60Hz
RECHARGE TIME
AC Charging: 0-80% in 56 minutes 0-100% in 70 minutes (940W Max)

Car charging: 9 hours

USB-C charging: 9 hours

Solar charging (1x 220W portable solar panel): 3.5 hours
GENERAL
Net Weight: Approximately 7.8kg
Dimensions: 270 x 260 x 226mm
App Control: Wi-Fi, Bluetooth
1. Using RIVER 2 Pro six times a week, 3000 full 100% cycles will last 9.6 years until it drops to 80%.

2. BMS includes over-voltage, overloading, over-temperature, short circuit, low-temperature, low voltage, and overcurrent.

3. When charging and discharging at high wattage, RIVER 2 Pro may make a noise up to 62db.